Zac & The New Men – The Best Original Music From Swansea
There is so much local talent out there and there are a number of Swansea bands that simmering right now – just on the cusp of really erupting and 2023 could see that for Zac of the New Men.
A top, top band, filthy guitar riffs and I highly recommend you have a listen if you haven't already. We are in a world where you can just type their name into google on your phone and have a listen – so just do it!
Anyway, here is our chat.

'Zac and the New Men', how did the name come about?

Originally when Zac invited Will to form a band with him and with Wills surname being Newman, it was going to be Zac and The Newman. It evolved into Newmen after oli and James joined. 

And where are you all from exactly? Sharron in the New Inn in Clydach told me that one of you live close to there. You all from Clydach?

Zac lives about 5 minutes from the New Inn where we played our first-ever gig as a cover band. Will lives in Birchgrove, James comes from Neath where we met him in college and Oli lives in the middle of nowhere! 

How important is that locational identity with you? Whether Welsh, Swansea or Clydach? It's generally important for a band, isn't it?

We're all proud to be Welsh for sure, and we think of ourselves as a Swansea-Neath band its where our first gigs were played and we've got some amazing fans from the area. There are some amazing bands from South Wales making brilliant music, its awesome to see the South Wales music scene thriving.  There must be something in the water!

I've seen you described as "If Royal Blood and ACDC had a child and fed it on a diet of Cleopatrick and Jimi Hendrix you'd end up with Zac and The New Men." Whose words are these?

We always struggled to describe our sound because we take a lot of modern and classic influences, when we posted the first couple of releases on social media we had quite a few comments and this one was one of our favourites. It's kind of stuck with us because its really does explain who we are, and who wouldn't want to be associated with those great bands? Another comment which made us laugh was "you're a Poundland version of Royal Blood"!

Asides from these. Who has influenced you?
We have a vast range of influences as a band, our influences individually differ a lot. Will loves country music and takes huge influence from drummers like Karl Brazil. Zac loves blues legends like Hendrix and SRV. Oli is influenced by pink floyd. James is influenced by heavy metal, mostly Metallica and as a bass player, he takes huge influence from Jaco Pastorius.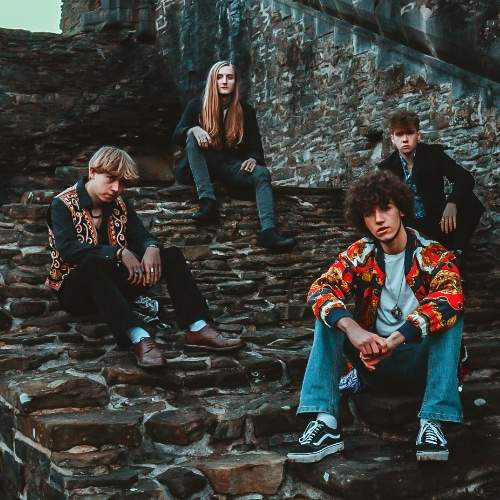 I understand that the band formed during lockdown. How did you manage that?

We definitely took advantage of things like zoom, which really helped with communicating our ideas to each other. Looking back the extra free time we had during the lockdowns helped us focus and gave us space in our lives me might not have otherwise had. You could say we're actually a direct result of the lockdowns.

Do you write as a band?

All of us have an input in writing. Sometimes one of us will come to the others with a song ready and we just record the parts but mostly we're pretty collaborative in our writing. 

The lead guitar is insane on pretty much every track. Where do you begin with writing that?
That's down to Zac, It's almost always improvised. He never really writes a solo he just plays with "feel" and goes for it.

I first heard of you guys when you won best band at the Ponty Festival and that would have been 2021. You only formed in 2020. That's an insane rise. You can't have expected that?

We're all really happy and quite shocked at how fast we've progressed as a band. Not long after that we got played on radio 1 so we're just taking it as it goes. I don't think any of us would've expected the level of support we've been getting, our fans are just amazing! We feel really humbled by it all. 

The music industry is obviously incredibly tough to crack however you've had another amazing year since then. 2022 has seen you release 7 singles, sell out gigs and travel around the country. What are the plans for 2023?

The same, but bigger, better, and LOUDER! 
I've asked Who's Molly and Pastel this in recent months but I'm going to keep asking the question because they are important to me!! Is there an Album on the horizon or are albums just for old fuckers like me?

We've talked about it a lot but we feel that right now releasing singles is the better option for us. Social Media is so important these days and releasing singles gives us something to keep our presence high and keep our followers interested. We've got plans to release four more singles by April 2023 and we'll reassess our plans after that.

How do you rate the Swansea Music scene?

There are a lot of local music venues that really promote the underground music scene. Places like the bunkhouse really fly the flag for local original and upcoming bands. The Swansea Music scene is definitely the best it's been in a long time. However there still could be loads more done to help bands get heard by new fans. 

I know the Dillwyn Arms in Pontardawe is where you won best band at the Ponty festival. I know you played there again this year but do you think that enough pub venues take a chance on an original band? I'm bored to fuck with Hotel California!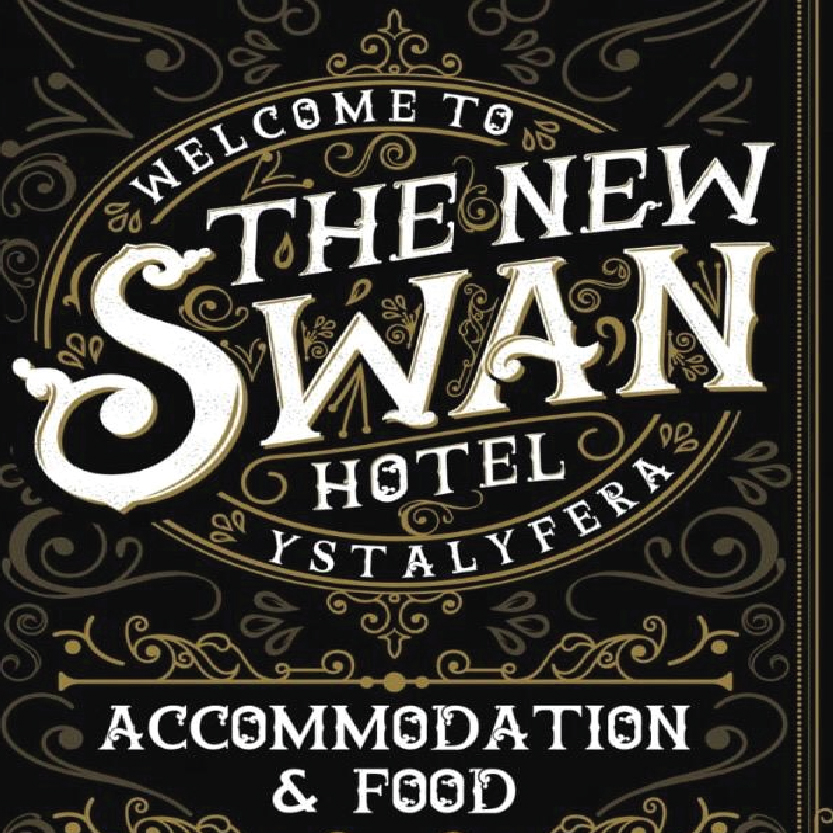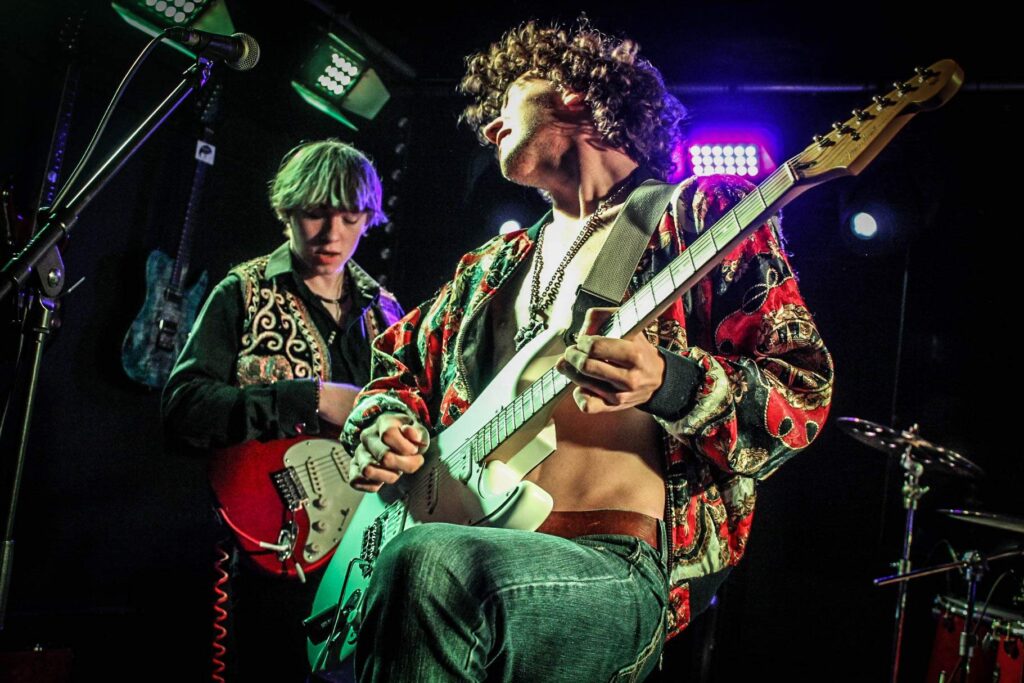 The quick answer would be no. Too many pubs use agencies to book cover bands who play the same set weekly. These cover bands aren't bad. However the songs they're covering were once originals. I think the problem is that people like to hear and sing along with songs that they know once they've had a few beers. We overcame that by playing about 1/3 originals to 2/3 Covers when we were playing the pubs and clubs and it gained us quite a few fans and paid a hell of a lot better than originals only gigs. We've don't play pub gigs any more because we didn't want to get labelled as a cover band but they were a great way to gain experience and it would be great if "music" pubs would take a chance on originals bands. 

What type of live band are you? What should people expect from a Zac and the New Men gig?

Loud and energetic. Nobody who's seen us ever forgets us, we absolutely love to put on a show and nothing in the world is better than a crowd singing along, jumping, dancing and becoming part of the show. We have fans from 14 to 75 coming to our gigs and we appreciate every single one of them.

Your artwork, the logo, the branding is seriously impressive. Who does it all?

It took a while to get our vision of who we are collectively but it formed naturally from our personalities and how we express ourselves on stage and through our music. We try to stand out in terms of how we dress as a band and Zacs' dad Ben who's been managing us does a lot of the stuff for us in the background. He manages our website and liaises with graphic designers etc to make sure we stand out from the crowd.