Who's Molly? The Best Original Music from Swansea – Karl Morgan
Who's Molly are one of the best bands in and around Swansea. Karl Morgan is undoubtedly one of the greatest Welsh songwriters of his generation with chart success around the globe. I spoke with Carl and started with the obvious question: who is Molly?
Haha well Molly's the singer in the band, not this band but that famous Beatles song band, but that's not where the name originated. Although I did read on Wiki once that apparently its where I got the name from?
I have been totally out of the loop with music locally and nationally for about twenty years now and I'm trying to catch up. I'd only heard your stuff recently. To anyone as stuck in the 90s as me, how would you describe the band?
I guess we're indie pop, kinda like The Killers meets Imagine Dragons. Anthemic chorus' with honest small town lyrics.
30,000 plus steams a month on Spotify. That's a lot. Has that shot up recently or has it gradually got there?
It's been a gradual climb although we've been around those figures for about a year now.
I'm writing all the time and we record a lot of songs but because we're an independent band we try to release our music around something its being used on tv/film wise or bigger shows.
We put out Welcome to the good life when we got the Tom Cruise trailer and hit our first million streams with a song called 'Until I found you' which was used a lot on Sky / BT sports.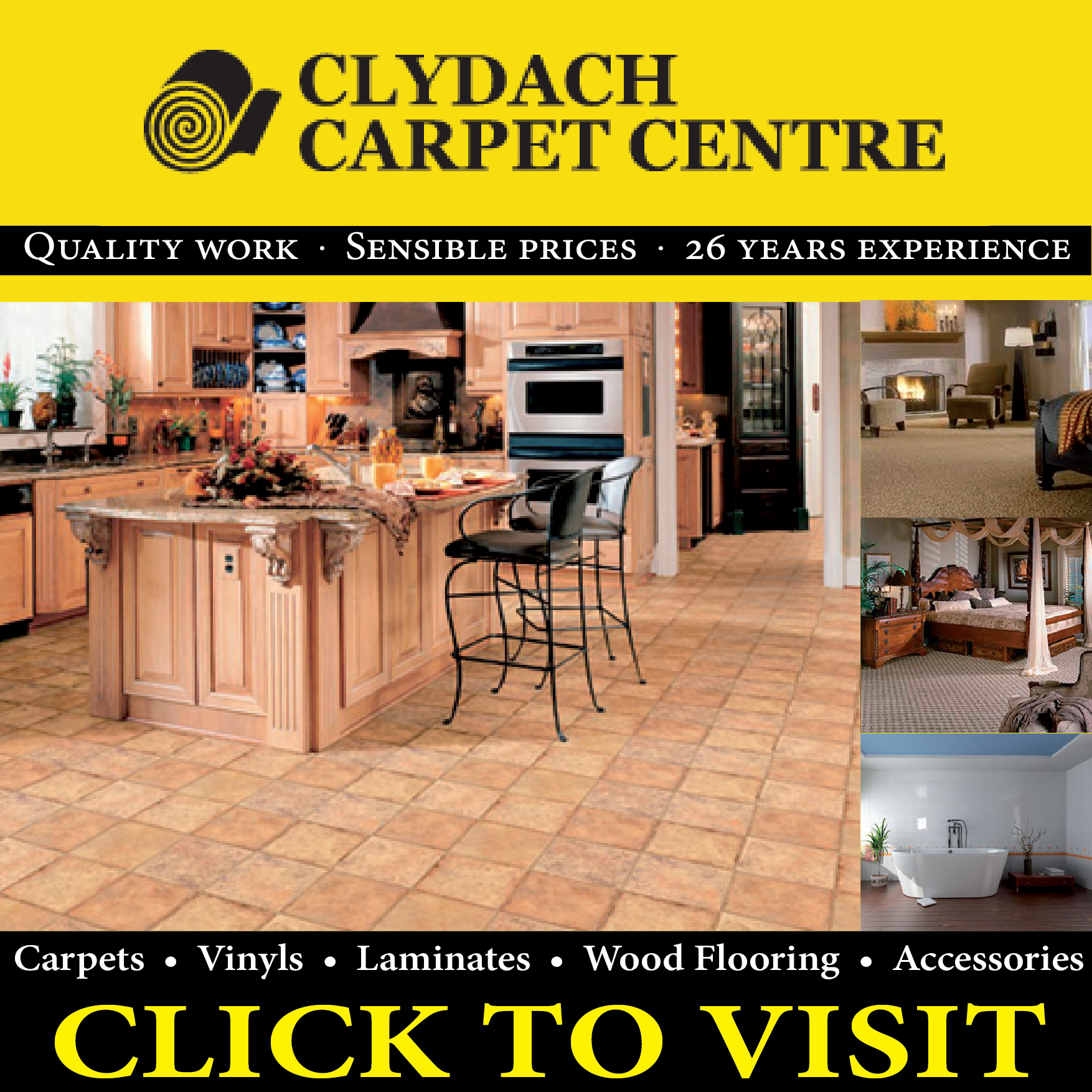 Your sound from 2017 right up to now is really polished. Where are they recorded/produced?
All the recordings start in my house, in my little back room studio and we build from there. Sometimes the original take is the one we use and sometimes we head into a bigger room to do drums etc… but it's a pretty small little team we have to be fair.
We've never really been to a 'big name' studio even though people might think it when they hear the tracks.
It's very organic and kept in our little world.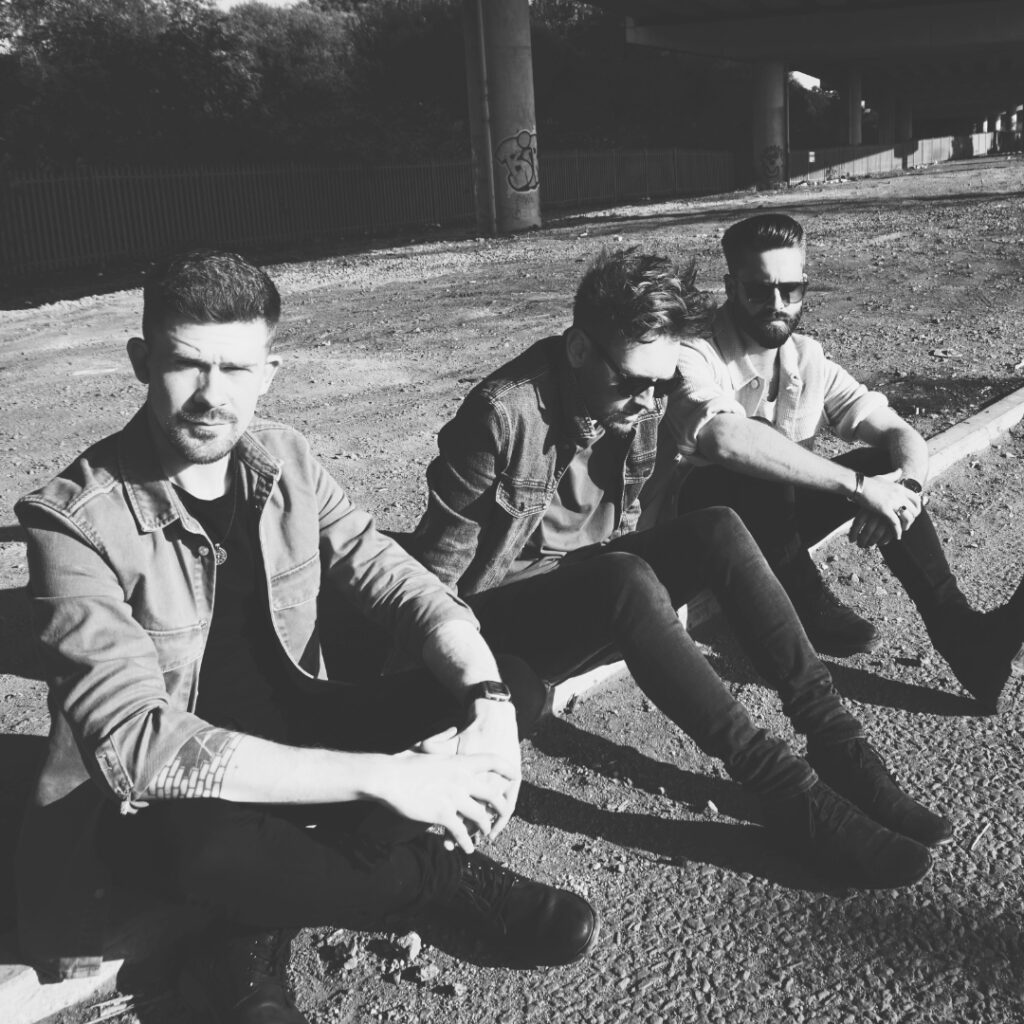 It is really varied stuff though, isn't it? do you listen to a wide range of music yourself? Wide influences?
We all just love music, our hobbies are music and I'm not sure any of us really know how to do anything else.
I'm influenced by everyone from The Beatles, Stones to Jacob Collier and The 1975.
I found music through the Stereophonics when I was in school. Like a lot of small-town kids, the thought of someone from our little country making it so big was mind blowing. Over the years I've got to know Kelly a little and I'm pretty close with Jamie from the Phonics (We have a record we're making together at the moment) – this year I got to play a big festival with them and hang out for side of stage before they went on which was a full circle moment for me.
Is that maybe a benefit of 21st century music? Where you aren't forced into creating an 11 track album with a similar sound?
I'm old school. I still love an album. Any on the horizon?
I love an album too but these days I think an independent band is better off dropping singles or EP's. You get to see how the music is hitting with people. The worry is without a big machine behind it if you release 11 tracks at once and they don't get the push or reaction you're looking for you have to start again.
I know it was a while ago now but how was the whole Covid thing for you?
It was strange, I got my head down and just wrote songs, I wrote everyday so that I kept myself busy. I also did a whole 'live in your living room tour' where I would insta & facebook at different times every week, catching fans from different parts the world on our Spotify fanbase and play a little acoustic show from my kitchen to theirs. It was cool and I got to connect with people from places I'd never been/toured.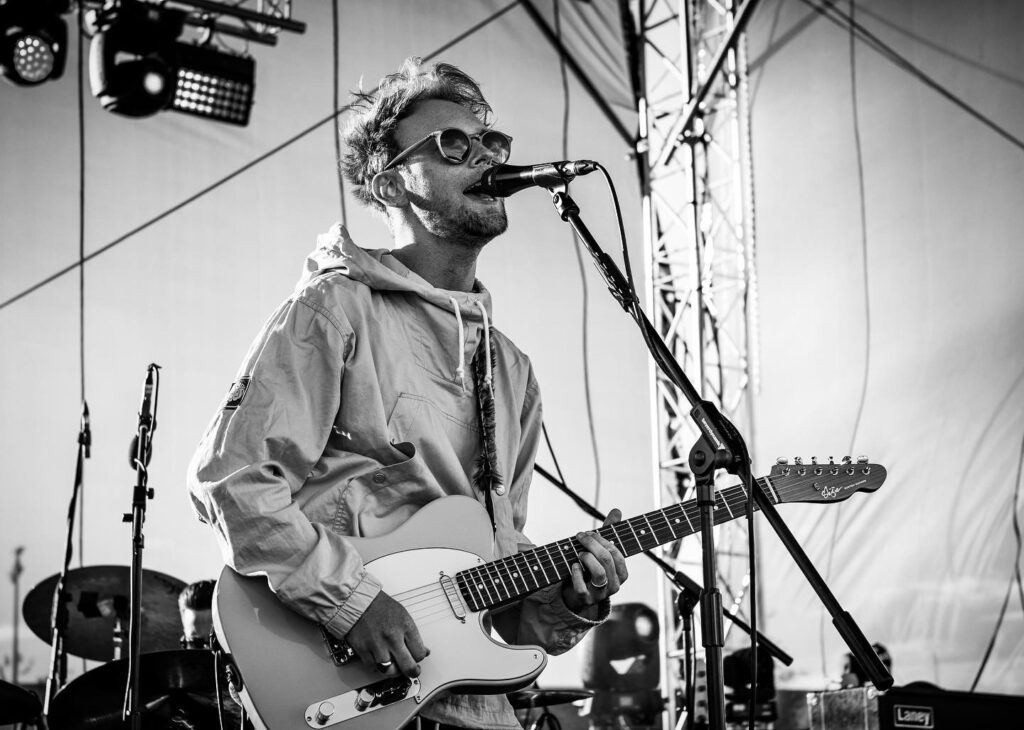 I'm guessing, the Noel Gallaghers of this world simply carry on where they left. Were you able to as easily? I was worried that we'd never be able to get this magazine out again.
I totally get you, we thought the same and 2021 was tough booking shows, but this year's been amazing. We've played some really cool festivals and a lot of shows all around the UK. It feels a lot more like it was before Covid and I genuinely think people have missed watching live music.
What is he like? Noel. Did you get a chance to have a beer with him?
You know what, he is a complete gent. I'm sure he'd hate reading this because he's 'rock n roll' through and through but he is a lovely bloke. He introduced himself and gave me everything I could want from meeting a superstar.
What is Swansea like for a band coming through?
I think it's tough these days being a band from anywhere, lots of guitar music just isn't as popular or 'in' as it was, but I think you've just gotta do what you do, and not be too afraid of what people think (as hard as that is sometimes.)
Swansea has some brilliant players.
Who should we listen out for? What venues should we get to?
I really like the bunkhouse, its gritty but in the best way and I think Joe Bayliss who works at the new Swansea Arena is doing a great job of bringing some top acts to South Wales.
Also the 'In it together festival' in Margam is/was brilliant. We'll be back on the Friday mainstage in 2023 which is really exciting.
What is next for Who's Molly?
Lots of music ready to go, hopefully a little tour in 2023 and more festivals. The key for us is building, playing really well live and looking after our fanbase.
If you are the new tomorrow and the revolution is here (which I seriously fucking hope it is!) what needs changing?
Haha I see what you did there, I think the world just needs a little bit more love, people need a little bit more love. Music has the capability to do amazing things, but we (as musicians and writers) just need to have the bottle to say in our songs.
Also being nice goes a fu*&ing long way.
And on that note – thank you for all the hard work you put into this magazine, you're one of the good ones and we appreciate ya!