Pastel – The best original music from Swansea
For anyone who has been following, 5-piece guitar band Pastel have had an incredible few months. I spoke with guitarist and songwriter James about supporting Liam Gallagher and The Charlatans, performing on Soccer AM and our music scene here in Swansea.
If you could firstly talk us through who is in the band and how you all met?
You've got me and jack and we are cousins from Manchester, which is where I am now. We moved to Swansea a few years ago because both our dads went into rehab down there and so we didn't really have much choice.
So, we started the band down there and we had a guy from Ireland who wrote all our songs. He left and with him went all our songs. So, we thought that we better learn how to write. Got Joel in from Penllergaer and so then me, Jack and Joel got writing songs and the first 4 that we wrote were the first 4 on our EP. Before that, we'd never wrote a song from start to finish. We've then got Swansea boys Rhys Wheeler on drums and Liam O'Shea on bass.
How do you produce your music?
It's produced in a studio up in Hull with a guy called James Kenosha. He records it and then James and our manager, produce it together. You can do a lot pissing about on laptops and that but going to the studio is all part of the magic.
We graft so much, when you go back to the studio for three or four weeks then you love it. Basically, we sleep there, all 5 of us. We work so hard and then you get these moments when you're there and you flow. It is good for the creative process, being surrounded by creativity. We might go there with a song which you think is finished but then you add little bits, you do something better, take something away which sounds a bit shit and the song evolves.
I saw you've previously said that the Charlatans are a big influence on you. What was it like performing with them up in Cardiff?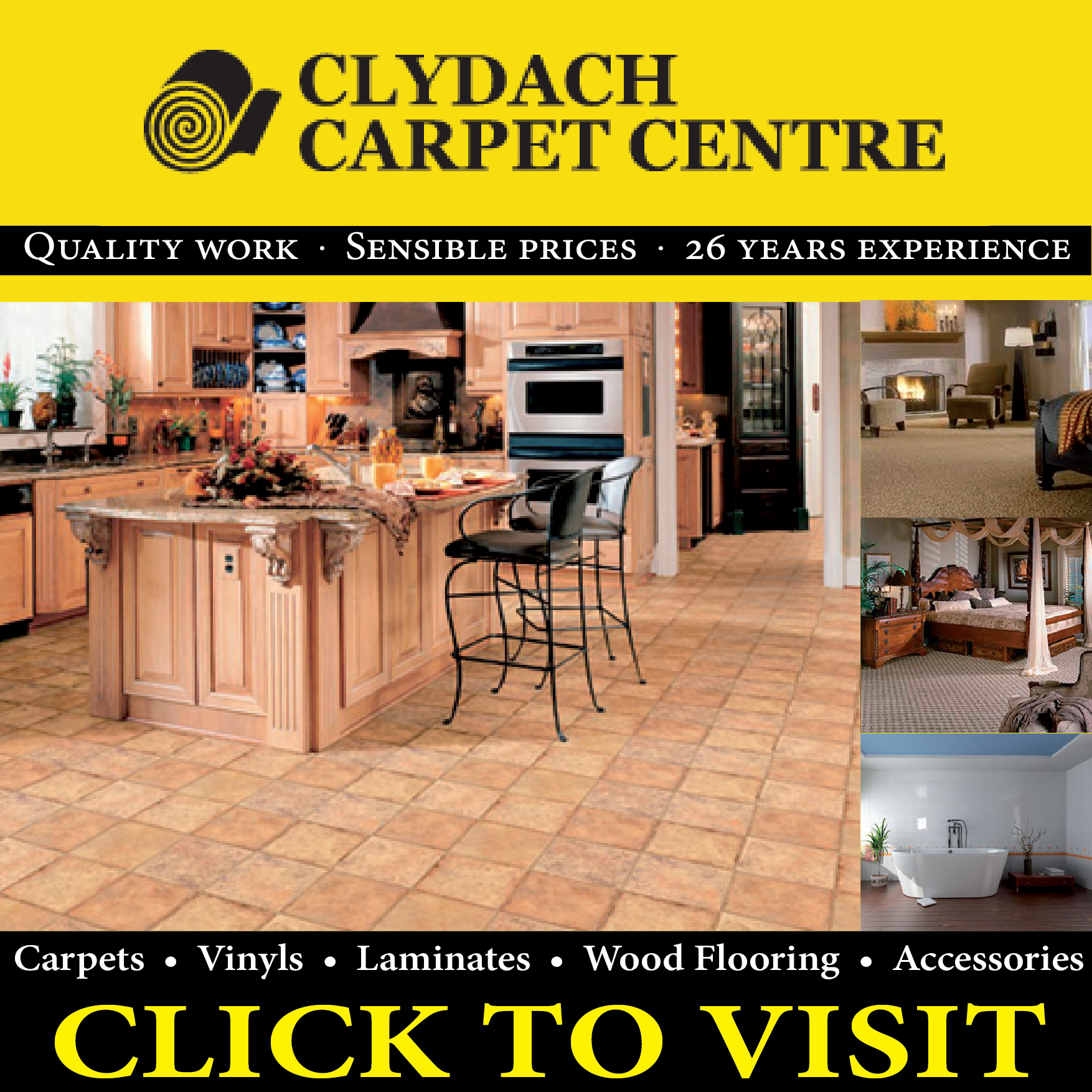 Amazing. One of those bucket list moments, it was quite surreal. We took some mates with us from Manchester, funnily enough I met them at a Charlatans gig 2 years before. It was mad for them standing at the side of their gig 2 years later. It was mad but they were really impressive. They were really good. They all know what they are doing. I could watch them do a 2 hours set.
You have a proper Manc sound. Tim Burgess (Charlatans) is a Lancashire boy, but you can also hear a bit of the Stone Roses in your music, I noticed your email has a Spike Island mention too. A bit of Oasis is in there too. Why is there this Mancunian musical identity?
I suppose when we lived in Manchester, we were surrounded by parents who were listening to all of that. Coming away from it and moving to Swansea, you almost take more pride in Manchester. You are obviously proud to be a Swansea Jack, but I guarantee that if you moved elsewhere, you'd be even more proud. It's a part of who you are. You miss home. I think we are proud of where we come from. Someone said yesterday that they were not proud to be from England but proud to be from the North. I'm proud to be English too but I got what they meant.
Did you get any tips from Liam Gallagher as to how to get on with your family member in the band?
No, I think we were the one giving him tips.
What was he like? Did you get a chance to speak with him?
I spoke with him a lot. We did the Friday gig with him but then he had a gig on the Saturday too and so he got off straight away tying to behave. On the Saturday, we were invited to watch his gig and then he had a party on the Saturday.
We went there and we got took in by someone saying 'someone wants to meet you'. I called him a dirty blue on stage, me and Jack walked up to him, and he said, 'you are a cheeky fucking cunt' and had a laugh. We spent all night, morning, and the next afternoon there with him.
I went to YNotFestival in the summer, and I didn't really bother much with the main stage but checking out the smaller stages. You could see the influence that Liam Gallagher has had on being a front man, especially to the Manchester bands. Do you feel that?
Yeah, I think so. When I met him, I had only ever seen him on stage and interviews. When you meet him, he is exactly like you expect only even better and cooler. I was interested to see if it was an act but its not, he's just a cook fucker. That whole thing with people trying to be him is a bit cringy but it's not an act to him, its natural, it is who is he.
Do you do any of the antics? Two fingers up to the crowd? Big fuck-off shades? Strutting around?
I think so. We have got an attitude problem. We've got chips on our shoulders. Our biggest motivation is people slagging us off, putting us down etc. it might upset us but that's what drives us, makes us rehearse. If we walk on stage with an attitude problem, its not at the people at the gigs but the cunts that slag us off.
The Cardiff gig, you had a United shirt on stage to piss of Liam off and a Swans shirt to piss the locals yeah?
We've got a mate who lives in Germany, and he designs the United shirts, he does others as well but the main one he does is the United one. He came over for the gig and with him he brought me 2 United shirts and so I just chucked one on. I wasn't going to wear it for the gig but I didn't think about it and still had it on when I was called on to do the sound check.
Liam's brother Paul took a photo of me in it and sent it to Liam. He sees me backstage then and shouts "Have you still got that fucking shit shirt on?" and we both stuck two fingers up at each other. I didn't wear it for the gig but then when we played our last 2 songs, I had a Swans shirt on.
Me and Liam our bass player both had one on. A guy got kicked out trying to get to us, we were the first band on, early doors, 6:30 and this Cardiff fan gets chucked out. He's tried throwing a pint at us and then he's barging through the crowd to fight us and then 4 or 5 security guards drag him out. He's trying to give us shit and I'm poking my tongue out laughing. Swansea is my second home. Its my home really; I live here. Swansea has got a special place in my heart, and I wanted to show that up in Cardiff!
Manchester is one of the greatest cities in the world for music. We all know that but what is the Swansea scene like?
Good. When we started out there wasn't much going on but now you've got a few bands coming through. Trampoline, Motel Thieves etc..
The main reason that Swansea has now got such a strong scene is the bunk house. When we started out there are loads of venues. But unless you are really big, then you can't sell out Sin City. We started out there and there were maybe 120 people but in a room of 700 it looks shit. In the bunk house you can get 2-300 people but if you are starting out then you can get by with 70 people. It feels like a packed out room.
Jordon Maguire (Bunk House) is so invested in young music and bands. He has started getting touring bands in too. The arena helps because we were always forgotten about here. We'd get the odd gig in singleton park but that was it. in Manchester I could go out tonight if I wanted, there is a band on every night, its thriving. Swansea is getting there though.
How was Soccer AM?
Really, really good. It was all a bit last minute. Basically, they asked us 2 or 3 weeks ago and then Tom Grennan wanted to do it for the date we were picked for and so they said that they would change the date but 2 says before, we got email to say that it was back on. We went up there on the Friday.
As far as it went, it was unbelievable, the team are brilliant. Nerve racking, first time on TV, as a kid I watched it every Saturday without fail. To be out in the car park, to be smashing balls about. Me, Jack and Joel were in a 6 aside team with Louis Tomlinson, Robbie Fowler, Jimmy Bullard. We had to do a volley challenge against these Portsmouth fans. I was meant to be the footballer in the band, but I didn't score.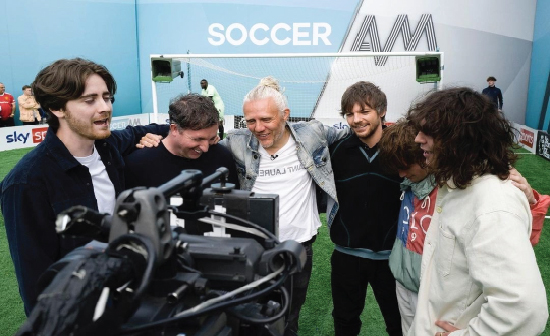 I'm assuming that you're pretty busy atm. You seem in a different City every night, media work in day, gigs at night. Where are you staying?
In Manchester now but going back to Swansea later today. Working in the studio in a few weeks. We all still work as well so it is tough. It has got to the point now where we go on tour and we don't lose money. We don't make much, stick fuel in van, pay for hotel, food, night out but we never go out with no money.
When we are not gigging then we have got to work. It's hard to work 40 hours a week, rehearse, write songs etc. It is tiring but Tbh we moan to each other but we wouldn't have it any other way.
What are the plans for the band moving forward?
I don't really know. I saw a thing yesterday saying 'I'm so busy worried about tomorrow that I've not realised that what I'm doing now was my goal 6 months ago'. It was something like that. I Suppose that's a good thing though as it keeps you hungry. The plan is just to keep moving forward, earn more money so that we can all do this full time.
Are albums relevant in 2022? I've been brought up on them. The CD album was beautiful to me but with Spotify etc. Does it matter?
For us, we are musicians, so we are so infested in music and we love albums. Not everyone is like us, most people are into 3 or 4 min songs. We've spent a lot of time and money on our vinyl, first one sold out in minutes, the second one, we got a thousand more done and they sold out fast too.