THE SKEWEN MURDERER WHO BROUGHT SHAME TO THE VILLAGE

Over a 6 day relationship, Skewen born Elizabeth Jones and Karl Hulten murdered, robbed, attacked and caused havoc in London. Graffiti was written in Skewen with the words "she should hang" as local residents wanted to see their former neighbour in the gallows for her crimes.
Elizabeth Maud Jones Background
Elizabeth Maud Jones was born in Skewen, in July 1926. A troubled teenager, she left school at 13 and was described as "beyond parental control". At 16, on her wedding day, her new husband lost his temper and hit her. She gave him no second chance and left.
Elizabeth moved to London in 1943. She worked as a barmaid, waitress and became a striptease dancer under the stage name Geogina Grayson. A job she called 'exciting'.
Meeting Karl Hulten
On Tuesday 3rd of October 1944, she met Karl Hulten. A chance meeting with disastrous consequences. They were introduced by a friend in a café in Hammersmith. The Swedish born, Hulten said he was a lieutenant in the American army. However, he was a private and was absent without leave. They agreed to meet up later.
Hulten arrived in a two and a half ton truck. Jones climbed in and they drove off. Jones wanted to "do something exciting, like being a gun moll as they did in the States". At this point, Hulten came clean, told her that the truck was stolen, as was a pistol that he showed her.
First Crime
They drove to Reading where they passed a girl on a bicycle. They stopped further down the road. As she cycled past, Hulten pushed her off her bike.

The girl got up and ran away. She left her bike and purse behind. Hulten took the purse and they drove back to London. This was the start of a short-spaced crime binge.
Two days later, Hulten picked up Jones early evening. They went out for food followed by the cinema. When they left they went to a café and then got into the truck and set off for Reading once more.
Jones suggested to Hulten that they should hold-up a taxi-driver. They followed one out to Cricklewood, they forced it to stop, threatened the driver with the gun. However, it is thought that the fact that the taxi had a passenger in the back scared Hulten and they fled back to London.
On route, the pair picked up a young girl who was trying to get to Reading. They offered to take her and she agreed. On the way, they pretending that they had a flat tyre, as the girl turned her back on Hulten, he hit her with an iron bar and half-strangled her. They searched her pockets, taking everything and then threw her down by the edge of a stream. Thankfully, she lived.
Cleft Chin Murder
Later that night, the pair tried to again try and rob a taxi. They flagged down a private hire car in Hammersmith Road. The driver was a 34-year-old named George Heath. Hulten asked to be taken to Chiswick roundabout. When there, Hulten asked the driver to pull over for them to get out.
Once stopped, Hulten shot Heath in the back. Elizabeth moved to the passenger seat and Hulten drove. Elizabeth searched heaths pockets despite the man dying painfully. It took around fifteen minutes for Heath to die.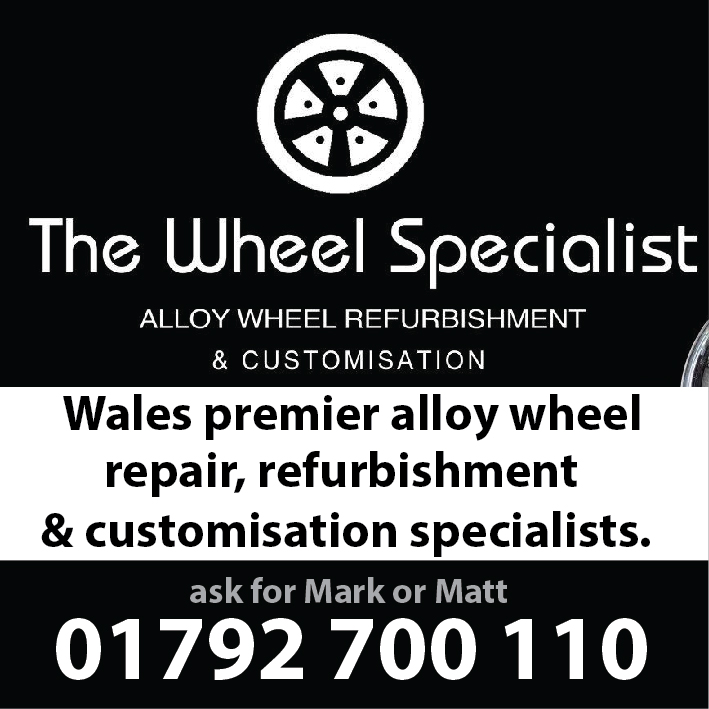 The pair then threw his body into a ditch before driving back to London. The killing became known as the "cleft chin murder" as Heath had a cleft chin.  
Getting caught
Heath's body was found Friday morning around 9am by a fireman. Hulten went out and sold Heath's watch and a couple of other items they had taken. They went to the pub and later went to the greyhound races at the White City Stadium. On Sunday 8th October, they spent much of the night driving around in the Taxi and parked up behind an air-raid shelter at about 7.30am.
Just after 8pm, the car was found by PC William Walters who called Hammersmith police station. Other police officers joined PC Walters. They watched the car, hoping that the culprit may return.

Within an hour, Hulten got into the car. The police officers apprehended him. The gun used to kill Heath was found in his possession.
Having given a fake identity. An American CID officer quickly worked out who Hulten was. At this time, no American serviceman could be trialled in a British Court. So, it was left to the Americans to deal with it.
Hulten denied the killing but told them that he was with Elizabeth Jones. She was picked up the next morning and made a statement to the police before being released.

The police interviewed Jones a second time where she confessed to everything, however she stated that Hulten had led her astray.

Sentencing
The Americans allowed Hulten to be trialled by British courts. The trial took just 6 days where both were found guilty. The sentence was death.

2 days before Jones was sentenced to the gallows, she was reprieved. Hulten was not. He was hanged on 8th March 1945. Jones served 9 years in prison and was released on licence in 1954.
It is not known whether Jones is still alive today. Although she has been referred to as having died in 1980, this cannot be confirmed.
In 1990 a film was made called 'Chicago Joe and the Showgirl" based on the story. Emily Lloyd played Elizabeth Jones and Kiefer Sutherland played Karl Hulten.