The Leon Britton Interview – Swansea City Football Club Legend
For me, he is the greatest player that has ever worn a Swans shirt. His ability to control the tempo of a football match is so rare. In recent memory, Jordon Henderson is the only English player I can think of that is anywhere near his level at doing this and it is a skill which is too often overlooked. Xavi, Pirlo, Kante, Modric, there are so few players that can single handily slow a game down when needed or speed it up, depending on how the game is going. Leon couldn't do the magic that Pirlo or Modric can, but he was every bit as pivotal in controlling a 90 minute football game
Whether League One, League Two, the Championship or the Premier League, he was always a critical player for us. I caught up with Leon to talk about his time here (and that crazy decision to go to Sheffield!)
If we can go back to the very start for a minute. What were your first impressions of Swansea when you joined?
It was a little bit of a shock. I came from working in a Premier League environment and then came to a team that was bottom of league 2. I knew there would be a change, but it was a shock. We had no training ground; we'd rock up at the vetch and get changed in the changing rooms there. We'd sometimes train in the Morfa or on the beach, anywhere really. It was completely different.
I didn't care, I was buzzing to play and to be a part of it. I embraced it. It was different but exciting. Tatey came from United, and I came from West Ham, and we were used to the kit being done for us and having proper food. We might get a slice of toast at the Vetch before training but no lunch. We used to go to Tesco café, 5 item breakfast for £2 or whatever. We were all piling in there.
Now you have retired, how does the Hull game compare with any other?
Obviously now I can look back. In terms of the history of the club, we have achieved great things but that whole game was pivotal. If we lost that game and we went down, I can only speak for myself but the likelihood is that I wouldn't have re-signed. Tatey, Trunds would never have come. The pathway and the journey of the club would have been totally different. It was vital. You see teams like Wrexham, how long have they been out of it? it must be fifteen years or so, maybe more. Some teams never recover. We've had great games but that was pivotal. I think that was the springboard for the club to make sure that doesn't happen again.
How does the feeling after winning that game compare with winning the play-off final?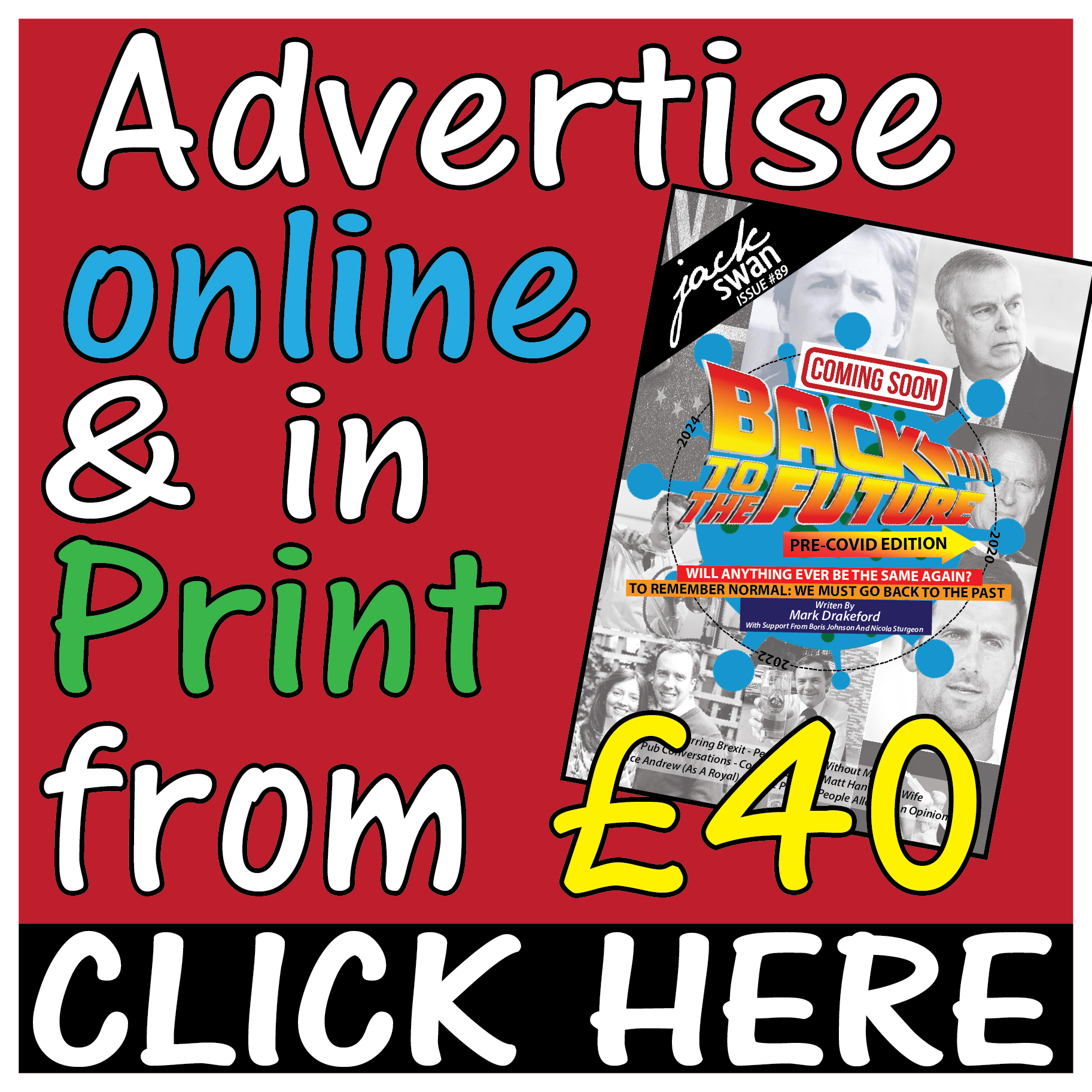 I think that game, it was probably more relief. The pressure, the weeks, the months, being bottom of the league. People talking about us dropping out the football league. Also, the players in league 2, I think that it was only Mumford who was still in contract after the game. The rest were out of contract and had the stress of mortgages and family commitments. Winning that was more of a relief but getting to the Premier League was more euphoria, elation. The Hull match was more relief as against joy.
As a player, what was it like leaving the Vetch? As a fan, I must admit that I still miss it to this day.
For me, it was different. I was only there for 2 and a half years and so I wasn't there a long time. Knowing the history and what it meant to the supporters, getting to Division one back in the 80s etc. I knew that it held a lot of attachment to the fans. People like Roger (Freestone), for him – it was home. For me, it was great, but I was looking forward to going to the Liberty. It was a fantastic stadium with a great pitch. The pitch at the Vetch wasn't great. I loved the time there because that's where I began my football career, but I was looking forward to a new stadium, but I understand that it held a special place for supporters.
When did you first play in centre midfield? Was it something that you needed convincing with?
Do you know, growing up I always played centre midfield. As a schoolboy, that's where I played but as I got older, my height became a problem to some people and maybe a lack of physicality and so I kind of got pushed out to the right wing. Even at West Ham, they pushed me there. Coming to Swansea, Brian (Flynn) kind of played me in centre mid with Roberto and Lenny. Jacket preferred me on the right. He preferred to have more physical players in the centre, players like O'Leary and Tatey in the middle. He preferred your smaller players out the side.
I was adjusting to the right wing and then Roberto came in and went to a 4-3-3 and put me back in the middle. He wanted me to be the player that built from the back. For me that was my natural position it just needed a manager to believe in me.
Was that new though? That kind of number 6 role in front of the defence. In modern FIFA words, playing a DM as against an AM?
When I was younger, I liked dribbling with the ball. When I first came here, I did the step-over at hull to win the penalty and I was a bit more of a dribbler and I liked to take people on. As time went by, you only need to look at my goal record. I probably wasn't the right fit to be an attacking player. I was more of a forward minded player in my early days, but I knew that I wasn't scoring the goals needed for a number 10, but it just so happened that it worked well for me in that number 6 position where I could get a hold of the ball.
Could you give me a brief idea of those first managers & your relationship with them. Flynn, Jacket and Roberto.
Flynn was the one who gave me a chance. Brian was great for me, my first manager I had in football. He gave me an opportunity. I don't know if Flynn saw a bit of me in him being a small player. Brian used to let you go out there and play and express yourself. We had a lot of freedom. I was young and I just went out and played. He always encouraged me and I'm eternally grateful to him.
Kenny came in and his style was a bit different. A bit more organised, 4-4-2 with a defensive structure. That had an effect on me as I was pushed out to the right wing. It was difficult at the start. I was playing every week under Flynn and then I was sub a lot. It was only an injury to Adrian Forbes that gave me a chance to get back in. It was a good learning curve for a young player.
Roberto came in, we were ex-teammates and roommates, I knew him well. I think we all saw the change that he made, he wanted to change it all. We went to a 4-3-3, playing from the back, possession style football. Looking back, it suited me. He knew me, Tatey, Trunds, Robbo and what made us tick, how to manage us. He was great for me; it was great playing in that team.
I look back at that side in League One that we had under Martinez, and it was a Premier League team.
When you look back at that team. In centre midfield, Myself and Pratley played in the Premier League and Ferrie Bodde would have if it wasn't for injuries. All the other boys, Rangel, Ash, Tatey, Trunds, Robbo. When you look at that team, they all played at higher levels. Roberto knew the players that we hade there. He knew that he had technically good players. To finish on 92 points, we used to batter teams.
What is your relationship like with Martinez now? I know of a few players who got a bit let down by him, they got promised this and that and he never delivered
I spoke to him about going to Wigan at the time. There was talk of it, the season that Pablo (Sousa) was manager. I know Scotland and Gomez had joined Wigan and Roberto spoke to me about potentially joining in the summer. I spoke a lot to him but then it never materialised. These things happen. We still now and again drop each other a text, he may ask me a question about a player I've played with or against or something. I messaged him the other day when he got the Portugal job, and he messaged straight back but we don't meet up. Football happens, things happen.
Now if there was ever a footballer and a football club less fitted for each other then it must be yourself and Sheffield United. Were Stoke not interested?
Haha. It is mad. At the time, it was a difficult season for me under Paolo, especially when we came into the new year and my contract was coming to an end at the end of the season. I didn't seem to fit in with Paolo. I did play a bit but a lot of the time I wasn't even on the bench. For whatever reason, I wasn't his type of player. As we were coming to the end of the season, I spoke with Sheffield United, and had dinner with the manager Kevin Blackwell.
Beforehand, people were saying to me, "I've watched them on the telly, they are long ball, you're not going to fit in". When I met him, he said to me that they were going to play 4-3-3. It was around the time of Barca and Spain and managers were trying to recreate that. He was saying that 'I was going to be integral to the team' that he wanted to 'build things from the back'. I thought Sheffield United are a big club and if they were going to play this way then it sounded good.
So, I signed. I remember the first game, we were all in the dressing room and he said "for the first 20 mins, what we are going to do is put it behind the opposition and into the corners. If we score a goal, what are we going to do?" and the players who'd been there a while said "we put it in the corners!". I was there thinking that this isn't what he said to me when we had lunch, I thought we were going to be Barcelona.
It was naïve from my side, but I believed what he was telling me. The guys were great, but they were built to play a certain way and it didn't fit with me. Kevin Blackwell didn't last either, we played Cardiff away first game and drew 1-1, then we played QPR home and lost 3-0. They went on to win the league, the season they had Adel Taarabt, they were a good side. Anyway, after that Blackwell was shacking everyone's hands and saying goodbye in the changing room – he'd just been sacked.
Gary Speed, God bless him, he took over and tried to change it. More possession based but the players that we had were never suited. Gary then left and went to manage Wales. Funny enough Trevor Burch was my chief exec at Sheffield United. Micky Adams then took over as manager from Gary and he said in front of us all "I'm not going to take 20 passes to score a goal if we can do it in fucking 2 and if that's not for you then that is fine and I'll help you find another club."
I left that meeting and said to Trevor 'this isn't going to work. I just want to go one place and that's back to Swansea.' In fairness to Trevor, he helped make that happen. Fortunately, both him and Martin Morgan had a place in Portugal and they had lunch with each other out there. Martins' daughter said that all she wanted for Christmas was for Leon Britton to come back. Between them, they made it happen.
Have you ever had a better feeling than that left footed strike against Forest? As a sheer blink of an eye moment of joy
Blink of the eye. I think I closed my eye! When I look back, I done a little turn I took a touch and I though oh shit, I'm going to have to shoot here. It was a case of close my eyes and hit it as well as I can and when I opened my eyes as it was in the back of the net. I can't explain how I done that. I didn't score many goals, especially from that distance, maybe a bit of luck. Hit and hope and it went in. It was an important goal at the time too, it was at 0-0 and obviously the first leg finished 0-0. Such a big game but it was a case of head down and have a swing at it.
We obviously got promoted. What was that summer like for you? were you confident that you would be a regular starter in the premier league?
Going up, we knew there was going to be a big jump up in class and you never know what's going to happen. You never know as a player when you are going to find a level which is too good for you ultimately. When you go from league 2 to league 1, you wonder if that's your level and then again into the Championship and then obviously the Premier League is the biggest jump of them all.
As a club, we had a different way of doing things, it wasn't a club to throw cash around. Brendan was happy with the players – he truly trusted the players that he had. We brought in Routledge, Lita, Graham but there wasn't many. Michelle Vorm came in to replace Dorus. But there wasn't many, so I knew that I'd get a chance to prove that I could play at that level and then its down to you.
Did you realise then what you'd personally achieved? To essentially be told that 'you're not good enough to be a Premier League player' and then to take a football club from the very foot of the football league and into the Premier League and playing week in week out.
At the time, its hard because you're in it and you are concentrating on getting fit and in the day to day of things. You don't really think about what you have achieved at the time. Its only when you finish your career that you look back and people talk to you, they discuss different games, different moments and you think 'wow'. There aren't many players that have done it, to have played in every league and even less with just one club.
I spent 7 years in the Premier League. It wasn't a one season wonder. Ironically the most seasons I played were in the Premier League. When I first joined in league 2, we could never have dreamed that we'd be in the Premier League. It's only when you finish, that you can look back at those memories and really appreciate them.
Other fans at other clubs will claim this for other players but for me, you are the greatest English player to never play for your country. Did you feel close to a call up at any stage?
I know there was one point in the first year under Brendan where Stuart Pearce came down, who at the time was Fabio Capello's assistant or one of his coaches. After training, Brendan pulled me, Nathan Dyer, Danny Graham and Scotty Sinclair aside and said that Stuart Pearce is coming down to watch you tomorrow night against Chelsea with the view of taking you into the next squad. That was the closest I know of. I don't know how close I was, he may have only been there to watch Sinclair or whatever, I don't know. It would have been the icing on the cake of course. We all dream of playing [for our country] but it wasn't to be.
There was that season under Laudrup where your passing stats were over 93%. Above Xavi and Iniesta. If you were doing that at Liverpool, then you'd be captain of England wouldn't you?
I think what didn't help us was geographically, being in Swansea. Maybe if there were England scouts watching us then they would generally be when we were playing away from home. We had done well away from home but it is harder and obviously, we would have done better at home. I can't say that they never came because I don't know but I expect they probably saw us more in the big English stadiums.
Do you know if there were any clubs that came knocking around that time?
I honestly don't know. I was never told anything. I couldn't tell you. Not that I knew of. It didn't bother me to be honest, I'd already had my hands burned leaving. For me, if someone had come in, I probably would have said no anyway. I was very happy playing Premier League football at the Swans.
What was the change of ownership like for you? As a fan, I just loved the fact that we were a locally owned side, the fairy tale story just wasn't the same with American business owners. Did you and the players feel that?
Obviously over the years, being there for a long time, you build a relationship with the owners. Martin, Huw, Leigh and all the others, we did build relationships with them, especially when we were in the lower levels.
When the club was sold, most of the directors left. You'd still see Huw about, but the others had gone. As players you just carry on, you obviously wonder if they are going to invest. You hear their press conferences and statements, and you just wait. Nothing really changes, you still get paid, still go out and play. The question from players was more 'are they going to invest in big transfer fees and are we really going to try and kick on?' We didn't see the owners much at all. Now and again, they may pop their head in the changing room, but they certainly weren't around like previous owners. Huw was still about though, until he left.
How involved was Huw Jenkins over the years?
He'd always be there. Every day. He would be there every day at training round, watching sessions. He'd always be around, very hands on, speaking with managers etc. He'd say hello to you, but he kept himself to himself. He is quite a quiet and shy person, but he was very much a part of it, even after the sale.
He wasn't there as much at the very start but at Fairwood, he had a base and he was there all the time. Very much a part of it. you only have to look at the managers he's had, he's made some good decisions, people speak about the selling of club, but I think they did a great job.
Neil Taylor and Angel Rangel have both recently told me that Garry Monk was the start of the loss of identity that the club had, the Swansea Way was gone. Would you agree with that?
Probably a little bit. Under Brendan and Laudrup we were very much a possession-based side, dominating and good on the ball. When Garry came in, it was more shape orientated, organised, harder to beat, not so much on possession and counter attacking. There was definitely a change in style, he wasn't saying just boot the ball to the number 9 but a lot more emphasis on the shape of the team and to counterattack.
Did he under play you? would you have like to have played more? I know you were getting a bit older.
Yeah, a little bit. I didn't play as much under him as I would have liked. I knew I was getting older; I was 32 or whatever and as you get older, you aren't going to play as much, that's just how it goes. There were times though that I felt I could have played more. I was suited to a team that dominated possession and under Garry, maybe you needed to be more athletic. I maybe didn't suit his ideas as much as the previous managers.
When the time came. Did you want to be caretaker manager?
Paul Clement was the manager and when he got sacked, Huw rang me and said "we've let him go. Can you take over as caretaker? Just for a few games" and I just said 'yeah'. I had been at the club so long and I kind of said I'd do whatever I can to help the club. I was a coach at the time, and it turned out to just be 2 games.
How was it? did you do Match of the Day?
I didn't watch match of the day after losing 5-0 to Liverpool! It was weird picking the team. It was a strange time. It was just 2 games, over the Christmas period, I think that it was only about 7 days. It was a strange situation to be caretaker manager of a side in the Premier League. It went alright, drew 1-1 to Palace. I've got 1 managerial point to my name in the Premier League!
Did you want the full-time seat?
I wasn't interested at all. I was still registered as a player. Garry did it but that was his aspiration, so he chucked his name in the hat. I wanted to go back as a player. Carlos Carvahal came in and that was that.
What was it like going back? You must have left some players out, was anyone annoyed?
To be fair it was only two games and they understood I was in an awkward position. [when manager] I remember Renato Sanchez saying to me 'I am ready' and wanting to get going but in the main the boys were fine. Maybe as banter someone said, 'why didn't you pick me?' but the good thing was that the two games were close together and so I gave most of them a game.
We hear a lot about how much players struggle with retirement. How are you?
I found it OK. I knew it was the right time. My body was breaking down. I was picking up injuries, it couldn't cope with the intensity. I knew that it was the right time. I'm fortunate that I can look back at my career and know that it was the right time to stop. I've not struggled since I've stopped playing, of course you miss the great games, but everything comes to an end. That's the way it is. If it gets taken away from you early, then maybe you have regrets, but I look back with fond memories and feel fortunate. I have not struggled.
Why on earth have we not had a Leon Britton Testimonial match yet?
I don't know. I don't know how it works. I obviously had that break with Sheffield United. I don't know whether it needs to be 10 years continuous. To be honest with you, its something that we never chased. I never spoke about it to be honest with you. I honestly don't know.
Would you be up for it though?
Yeah, it would be great to have a day. The fans have been great to me from day one. I felt like I had a testimonial every game but yeah it would be great to do something like that for a good cause.
What is next in store for you?
Whatever really. Being a manager is not for me. I don't want to go down that route. When I look at some of the former team mates I had, I don't fancy that. I'm taking a bit of time out with the family; I am enjoying that. I've got some free time to do what I want and when I want. I don't have anything set to one idea.
A massive thanks to Leon for his time and I wish him and his family the very best for the future. A great guy to speak to, I really enjoyed the chat. 
It is hard to understand why we haven't had a Leon Britton testimonial. Surely this is a no-brainer?? The club could do with a bit of good-will, the fans could do with a bit of a jolly and there are countless causes that could do with some support at this time. Let's make it happen! Just make sure it's not against Sheffield United though!!!