Neil Taylor Interview – Wales and Swansea Football
Before we begin, just want to give you a little backdrop. I'd arranged to speak with Neil Taylor on Tuesday 8th November. The day before this, he announced his retirement and I thought 'he's going to have BBC, Wales Online, Sky Sports, everyone after him for an interview. I assumed that we'd need to wait a good week before he'd have free time for this little magazine here. But not only did he make the time, he made a lot of it. Spoke for about an hour and a half. A great bloke and really appreciate it. (If I'd got my ass together, I could have got this out online before all the other media giants! If only I could be assed!!!)
You went through all of the Welsh football ages. Under 17s, 19s, 21s. What was the set-up like? I've heard some poor things over the years. That coaching was not up to scratch etc… What were your experiences?
I think for me it was fine. I was in the system from 14 and it was a different set up to club football, but it was fine. It was the same as it had been for years, the schoolboy setup until we got up to under 17s.
It has become a bit different now. The head of football education has revamped it all and made sure it was the FAW all through. It used to be essentially PE teachers or lowly qualified coaches, but they were still good enough. I don't get anyone at 14 who says that they have a better understanding of coaching; at that age your just playing football. You do not understand.
In May 2010. You were playing for Wrexham in the Conference National. When you got brought into the full Welsh squad and played against a Croatia side including Luka Modric and Dario Srna. How did that all come about?
It's well documented that in Welsh football, back then, people would pull out of the national camps. The under 21s were being successful. Me and Joe Allen were doing well, and we were in an under 21 camp.
Tosh had a lot of injuries in the first squad with people pulling out and so he wanted Brian Flynn to send up a couple from the Under 21s. So, a couple of us went to join Wales in Croatia. Then we were involved in the game the next day. I played up against Luka Modric and it was an outstanding experience. I was playing first team football at Wrexham but it was obviously a huge step up and my career changed quickly from then.
What was it like? Entering the dressing room, meeting players etc…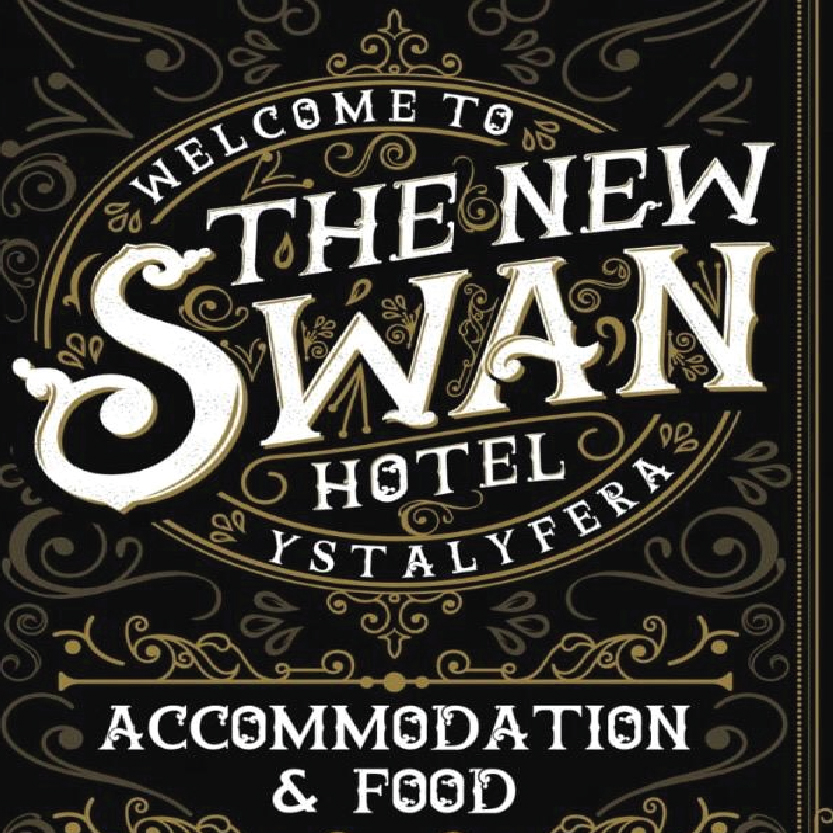 I think it was strange, I was a bit nervy. There were strong characters like Craig Morgan and James Collins. There were players at a high level but then there was quite a mix. I'm not one to be shy in the dressing room. For me, I was playing Mens football at the time and so it didn't over-awe me. I'd be lying if I said that I wasn't nervous but I'm OK in that sink or swim environment. If you asked Ash, who became a good friend. He would say that he was thinking 'who the fuck is this lad?' coming into the squad. That's the way that I was. I wasn't one to shy away.
Obviously you went to Swansea that summer but were there any talks of a move before that cap?
It might have been the catalyst. I only played 20 mins, but I think that Alan Curtis played a big part. I think that's how it came about. I played at the Liberty for Wrexham, playing regular football at a young age and the Swans took a chance for 150k. I don't know whether they were thinking for first choice or not but they took a punt.
You are the same age as Gareth Bale. That period where you went from a conference player into a Championship Welsh international was the same period where he went from being a prospect to a global star. What was it like seeing that change?
We did see it yeah. He came through with me with the Welsh schoolboys. He didn't make the starting eleven for the victory shield team at under 16s. That summer, he nearly wasn't given a contract by Southampton. Then over a 6-month period he seemed to became a monster athletically. To marry that with the left foot ability that he had, and he had a eureka moment where he could play. He was suddenly miles ahead of us athletically and he flew through the ages.
Just to clarify, Bale would have been a left back at under 16s? does that mean that you keep him out?
Possibly yeah, but he then pushed me out of the under 17s teams. Within the space of 6 months, he was gone. He got player of the tournament in one of the big ones, I can't remember if it was at under 17s or 19s level. He went straight though and the rest is history. I'm glad that he got moved away from left back because that wouldn't have been much competition!
Gary Speed was obviously your Welsh manager. His death was heart wrenching for anyone involved in football, but it must have been so painful for you? Was the Aston Villa game the toughest of your career?
Yeah, Tosh gave me my debut, but Gary was the first one to put me in the team regular. He gave me the confidence, its well documented that he changed the setup and made it more professional. It became more like club football, with a style and the mentality.
We were with him not long beforehand. A week before we were in camp, and things couldn't have been going any better for us with Wales. We found out just before the game. Brendan, pulled me, Joe and Ash aside, there were rumours going around, Twitter had just started up and there were rumours on that.
Shay Given was playing for Villa too. We got told and I think Brendan asked if we were OK to play? And we said yes. There is no protocol, no sheet of paper which says that 'if this happens' etc.. it just felt like we wanted to play, it would have been what he wanted. We were in shock. It was a terrible game, no atmosphere, 0-0. Holding a minute silence of someone we only just found out had died. A shock. Its easy to be critical now and maybe playing the game was the best thing to do.
The 2016 Euro qualification. How many goals did we concede in qualifying? 10 matches?  
I am going to say 3
Over exaggerating how good you were then! It was 4. Not bad though!
That's right. We went into the Bosnia game having conceded just 2 but conceded two against them. I remember it being low. And none from set-pieces.
All the talk was about Bale and Ramsey but it was the defence that kept us in games
Yeah, any good team is built on that. We found a structure which allowed us to keep clean sheets and get the best out of our best players. We had that formation and understanding. We managed to keep clean sheets without making our best players get back too much. Set pieces was a big one, we prided ourselves on it with the coaching staff.
What was the tournament like? I assume you didn't really believe we could win the tournament at the start, but did you come the end?
I don't know whether I thought that we could win it. The one moment that we got ahead of ourselves was the Northern Ireland game. In knockout football, every game is tough. Then of course we played Belgium. When we beat them and they were favourites for the tournament, you then have to believe that you can beat anyone.
I don't think we ever went into a game thinking we would win anything, but it was a great laugh, a great time and a great achievement. It will never be repeated. I hope Wales do fantastic in the World Cup, but with it being in Qatar it will be tough. That summer that we had, I don't think it can be repeated.
You'd become a first team regular in a Euro semi-final national team. Is that the pinnacle of your career?
Yeah. 100% for all of us that was the pinnacle. For Bale he has had a few pinnacles but if you ask him, to compare that summer to his champions leagues, he will probably rank that (Wales) above it.
I'm a firm believer that life is about people. I announced my retirement in the last couple of days and I've had messages from the players that I played with over that time. We all still say that it was the best summer of our lives, it was definitely the pinnacle. The great memories that we created, not just for us as players but for the whole nation. On a human side, what it did for Wales, to win the best fans in the tournament. Joey Allen is one of my best mates and he got into the team of the tournament; it was all incredible.
When you were at the Swans, you were all pretty much on the same level. There were no real superstars. When you look at the Welsh squad then, Bale is the stand-out superstar, Ramsey is a well-known name outside of these shores. What's that like for you and the squad? Does Bale stand out as above anyone else?
Na, nobody cares. Well, we didn't anyway. At that level, we have all known him since he was young. We knew him as a kid. It is different in football. From the outside, people get over-awed, as an adult, you must understand that you are a normal person. Players have arguments with their wives etc… Players are just normal people, in Gareth's case, he happens to be extremely good at something. He was blessed with a talent and he made the most of it. All we can say is that we were delighted with what he achieved but he genuinely doesn't want or like the limelight, he's very humble.
Do you think that he enjoyed playing for Wales more because he had that grounding?
I think he enjoyed being back home, in a safe environment. When you play for Real Madrid, you are not safe anywhere. The press are always looking for something.
How did playing for Great Britain compare to Wales?
It was different. When I played it was a massive honour, to be a part of the Olympics, to be known as an Olympian, we jumped at the chance. It was fascinating for us Welsh boys, we'd never done tournament football before. Even the likes of Giggsy, he'd never played tournament football with knockout stages etc. It was a unique experience. Whole stadiums with only our fans.
It was different (to playing for Wales) in so many ways. A lot of players I never knew, together for 8-10 weeks. It was a different team spirit. in terms of pride, wearing Olympic shirt etc.. You can't compare it with playing for Wales. We hadn't aspired to doing it from a young age, as I had been for playing for my county, but I am really proud to have been a part of it.
With the Swans, you joined at a pretty decent time didn't you!
Yeah. Not bad. I joined and I think that I was a Huw Jenkins and Alan Curtis signing. Souza didn't know who I was but then he left pretty quickly, and Brendan was appointed. Which suited me and like a lot of players in the team, I found him to be a fantastic coach and the rest is history.
His style really suited me, tenacious, off the ball, possession football. We really took the league by storm. When we got into the play offs, I think that we were always going to be favourites. So, I went from conference football to premier league in 12 months.
Incredible first season. Have you ever felt more relief, pride and whatever words you can add to it than after that Forest game? (Sent off after 53 seconds in play-off semi-final)
Well yes, definitely relief. It is a funny story that I can tell now but my parents hadn't even sat down in their seat for the game yet. It was a massive shock. I was watching it from the dressing room, extremely relieved. It was one of them, where he had done the little wink to the camera. He had obviously done me a bit. I genuinely hadn't touched him; I knew I hadn't. Mike Dean obviously didn't like the way that I tackled. Thankfully I was in a team specialised in possession football and we were still the better side and got away with the 0-0.
Did you think that you were good enough for the Premier League when we went up?
Yeah. My personality was never one to be that 'I shouldn't be here' but was that 'I would prove to you that I am'. Whether I had the quality or not or whether I could hold my own, my effort and commitment to proving people wrong was not up for debate. And all of us were in same boat, we all wanted to show how good we were. We took games to other teams, we dominated possession, we had the belief, some early results, early performances and we felt that we deserved to be there.
The whole side were.
Yeah, exactly, kept it strong, signed a couple of quality players like Siggy etc.. but in terms of the group it was mainly the same players and we had success. We were confident. As a club, we weren't capable of doing what Forest have just done with money. I guess that like other clubs, if we had gone down, it wouldn't have been too costly. It just happened that we did really well.
That injury must have been hard to take?
Yeah, it was. A time when I was doing really well. After the Olympics, I started the season well, we had won our first 3 games. Plus 7 goal difference and it looked like it was going to be a successful season (which it was) but for me personally, it was a tough time.
How aware were you of Ben Davies? I knew nothing of him. When you were injured, I thought we were screwed
Obviously me and Joe, missed the whole of pre-season with the Olympics. We got back about 10 days prior, so I was aware that Ben had played all pre-season games. That's what pre-season is about. Bessone had got sold to Leeds and he had an opportunity and in football, you have got to take your opportunity. Ben did, he ran with it. You don't become a footballer, people don't remember your name unless you take the chance. He got the chance to join the team when it was being successful, it's hard when you going a struggling one. The transfer window had closed. So, he had his chance and took it with both hands. Throughout your career, no matter how good you are the club wants to improve and as footballers we are all aware of that.
You signed an extension while in the middle of that injury. That must have been a nice feeling to see that commitment from the club to you?
Yeah it was. I was in the middle of negotiating a new contract before the injury. The Swans were committed to the deal but they wanted to wait 2 months to see if I was going to be in trouble or not. It was touch and go whether I would play football again. When they realised that it was likely I would then we sorted the deal. That said a lot about the club. I hope that I paid the club back and that the deal worked well for both me and the club.
I spoke with Angel recently and he was upset at how the Swans went away from the Swansea Way. Do you think that you lost out with that? Maybe you didn't suit Clement in the same way as those before?
Yeah, we had a style and then the club went the wrong way. It was a turbulent time. Guidolin, Bradley, Clement, we weren't a big enough football club to get away with those mistakes. I kept thinking 'What are we doing here?'. They style changed a bit with Garry monk. He was highly successful at first, we finished 8th and the club probably felt that we could play a different way and be successful.
The Paul Clement role was quite pragmatic; just stay in the league. I left in the January, and I said 'unless you go back to what we were as a club, then we are going down'. I'm a massive Russell Martin fan. We have to have that way, that style. As a club we need to ask, 'what style do we play?' and we lost it for a few years. It's no coincidence that we went down then. We did very well for 7 years. The hierarchy should be proud, Huw Jenkins, Martin Morgan, I know they get a bad press at times but they did incredible for the club.
It was quite a late January transfer. Did you get much time to think about it? was it what you wanted?
Again, it wasn't massively my choice. This is how football works, they wanted Ayew and Villa had asked; 'will you give us Neil Taylor as part of the deal?' and the Swans put it to me. I thought that if you are even asking the question then you aren't that bothered if I left. There is no bitterness, it was after I got back from the Euros and I thought maybe it is a new start. Villa is a huge football club, I got to play at a place like that, we got promoted and a lot worked for me there. But as soon as the Swans asked me the question then I thought that they had made their mind up and that was that. I think it was a deal which suited all parties.
At the time, the club were going through a transition period. Bradley was changing the team every week. Guidolin came in, his English wasn't great. You were never too sure whether they fancy you or not. It was the first time in 8 years that they'd' thought about me leaving and it said a lot to me.
We had news yesterday of your retirement. You are obviously young enough, good enough, to play professional football. Why now?
I think with me, I've had a toe injury the last three and a half years. I'm needing injections pretty often to get me to play. It was something which I could have carried on with and I was getting some offers but it was sort of the time where I was thinking 'I don't really fancy that'.
I had to be honest and I was saying to them that 'I'm not excited about going to your team and staying in the league, or promoted from league 1. Clubs where struggling financially and I always thought that they could spend their money better elsewhere. I felt that I was offering more off the field than on it. With my toe, my role was more like a coach, to play 46 games in league 1, it would have got difficult.
I made the decision to call it a day a while back. I thought long and hard about it. I hadn't announced my retirement, as it seems quite self-centred, I'm thinking 'who cares?' but I've had a few people that were still getting in touch asking if I was 'still available?' hence the announcement. I'm enjoying time with the family. Lockdown gave us an insight into life without it, with family and it's the right time.