Family Iron-man help to raise over £2,000 for Caleb
On the 26th and 27th of July, 'The family Iron-man' was completed by Oliver (15), Luke (12), Amelia (10), Osian (8) and Eli (6). The challenge was to raise money for Caleb, who is in Great Ormond Street hospital awaiting a heart operation.
On the morning of the 26th all five were a bit nervous. We played some motivational music and set off to Ystradgynlais for the first challenge, the swim. The distance needed was 2.4 miles, which is 160 lengths which they managed with great teamwork and determination.
Oliver, Amelia and Luke swam 44 lengths (1,100 meters) each. Osian and Eli did a combination of widths and lengths. Which equated to Osian swimming 16 lengths (400 meters) and Eli 12 (300 meters).
After finishing Eli said "I wouldn't have been able to do it if it wasn't for the baby". The others agreed. We'd like to say thank you to Ystradgynlais Leisure Centre for giving a discounted price for the swimming session.
They then had an hour or so break where they were able to have some food and a rest. Before getting ready for a combined marathon in the afternoon.

Eli and Osian headed off earlier than the older three. The plan was for the pair to complete five miles each with Luke and Amelia doing the same distance (however faster). Oliver was left with the extra distance to hit the marathon target.
All five did brilliantly. The route for the younger four was starting at canal bridge 8 and heading to Godre'r'graig. Across the bypass at Town Tyres and then back along the cycle path, over the bridge at the rec and back past the riverside centre.
Eli and Osian were faster than we expected. Which meant instead of the older kids catching them up, they were able to sit down at the Riverside Centre and cheer their brother and sister on who weren't far behind.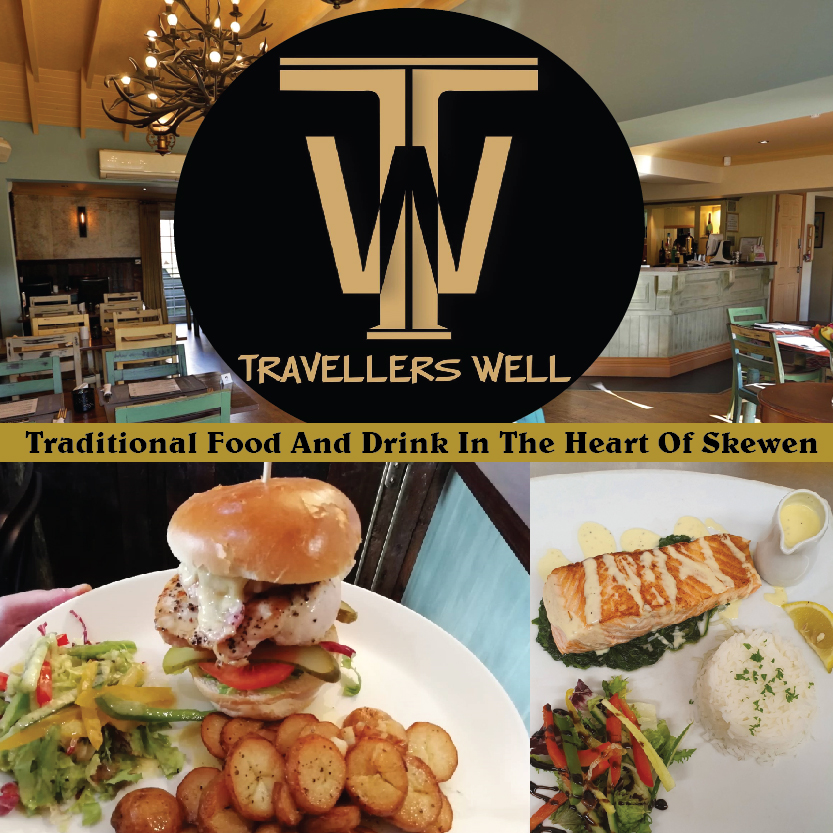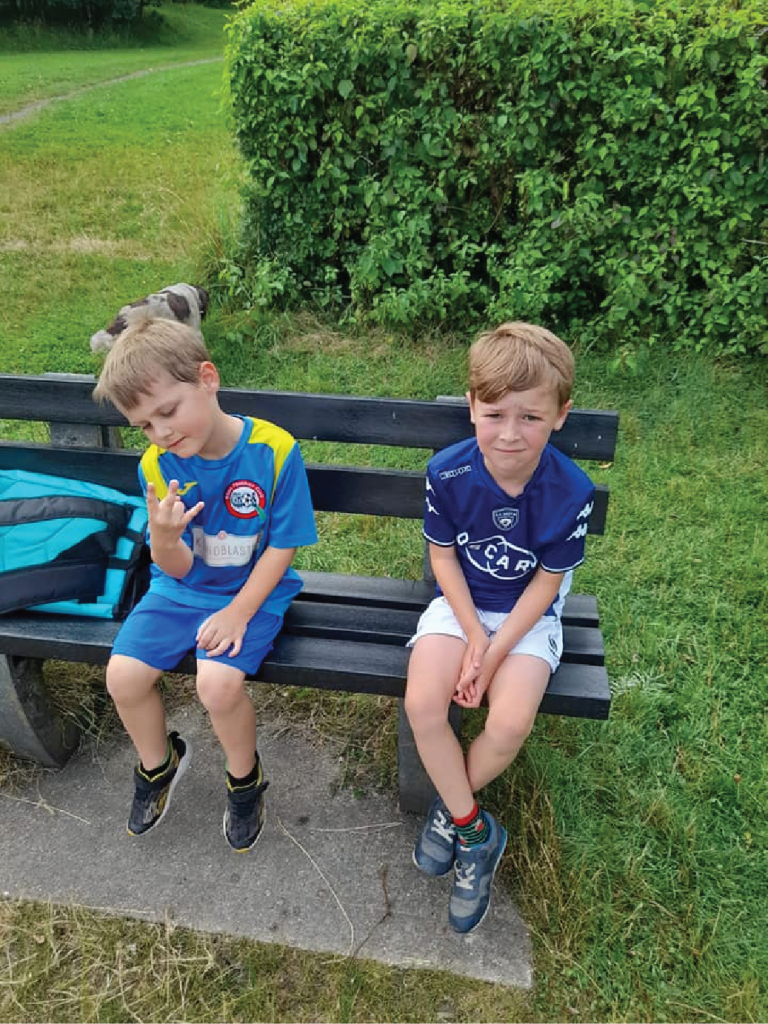 Luke and Amelia stayed together, Amelia finding it more difficult than she expected (having swam over a km that morning). Luke was motivating her throughout saying "think about Caleb, remember that we are doing it for him". Amelia later said that it really helped her.
Oliver got carried away with his run and the family ended the run with a combined 27.2 miles (1 mile more than needed).
It is fair to say that they slept well that night!
The kids all slept in well the next day too. The weather wasn't great for a cycle. We had thought that the cycle, although long (112 miles), would be the easier of the three legs. It didn't turn out that way!
The kids all set-off in the rain from the Pontardawe Inn. The plan was to start and finish there, partly because we were hiring bikes there. Thank you to Tawe Bike Hire for donating 3 bikes for us to borrow.
The plan for the bike ride was for the younger two to cycle 14 miles each and the older three 28 miles each. Reaching the magic 112 mile distance.
With snacks packed, the younger boys headed from the Gwachel all the way up to the bridge next to Asda in Ystalyfera. Stopping every mile or so for a drink. The pair cycled all the way back to the Gwach and then over to Coed Gwilym in Clydach.
The aim was to get back to the Pontardawe Inn for 6pm. They managed about 20 minutes spare in the park (although they kept on their bikes jumping ramps). They then headed back to Pontardawe and were pretty much on the dot at 6pm.
The older trio had less of a smooth ride!
A few miles into the ride, disaster struck as Luke had a very nasty fall. Coming off his bike and landing horribly on his elbow. He needed hospital treatment. He was distraught that he couldn't finish the ride, despite being in serious pain (needing gas on air), Caleb was his main thought and wanted to carry on, but there was no way that he could.
We would like to say a huge thank you to Steve Surtees who calmed Luke down and helped while we waited to get him to hospital. He was very helpful, and it is hard to know how we could have managed without him. Also, to Matty for taking Luke to hospital!
Amelia and Oliver continued on their voyage but one Ironman down meant extra miles needed from our original plan for the others. Thankfully, both Osian and Eli had managed slightly more than they originally planned but it still needed some extra yardage.
They had also lost quite a bit of time too from Lukes fall and so it was going to be a challenge for Amelia (10) to get her 28 miles in. However Amelia dug deep and got to the Pontardawe Inn, with her full milage, just after 6:30pm.
Oliver was about half an hour later and had managed to clock all of the extra miles needed. Riding all the way to Mumbles and back to make sure the target was hit!
Luke got to the finish line, directly from the hospital around 9pm to a deserved heroes reception. We would like to say a big thank you to Pontardawe Mayor Councillor Rebecca Phillips for presenting the Iron Man heroes with their much-deserved certificates. And for sending Luke a video message when he was in hospital.
The two days were hard work but totally worth it to raise money for Caleb and his family.
Thank you for every one of you who have donated. Also, a massive thanks to the local shops who have put up posters and collected money. Thank you to the nurses and doctors who treated Luke in hospital and have kept coming back to fix his dressings since.
Most of all, thank you to Oliver, Luke, Amelia, Osian and Eli. You have made us incredibly proud; you have made all the Swansea Valley proud.
If you would like to donate for Caleb please visit here:- Crowdfunding to Help Caleb's family stay at his bedside in Great Ormond Street on JustGiving