In the last ten years, Swansea City have invested in their youth team. The academy cost millions and requires investment every year for the huge running costs. Over the last ten years though the club have sold local talent coming through the youth system for over £25 million. Players like Jazz Richards, Ben Davies, Joe Allen and Shaun McDonald. This sum increases to over £60 million when we add the likes of Oliver McBurnie and Dan James who came through the academy but were brought in.
The past decade is the first one where the Swansea catchment area produced more internationals than Cardiff and the rest of Wales. This starts young, very young. It is no coincidence to me that this has coincided with investment. Investment which creates belief. When young players are able to feel that they can stay in Swansea and become an international footballer then they would far prefer this than moving away from their family or travelling hundreds of miles every weekend.
By investing, Swansea are increasing the numbers of quality players (the stats show it) and can keep those quality players.
Southampton are a great model to follow. They recently invested a further £30 million to develop their training ground. In the 2018 Premier League season, 16 players came through the Southampton youth system, only Manchester United (29) produced more.
Lallana was brought into the Southampton academy from Bournemouth when he was 12. Gareth Bale attended Southampton's satellite academy in Bath. Oxlade Chamberlain joined at 7 years old. Walcott and Luke Shaw were both rejected by Chelsea but Southampton chipped in. All of these players have been worth (and some sold) for over £30 million. On the Continent, Anderlecht and Feyernoord have invested in youth and sold players for millions in profit. Surely it makes sense?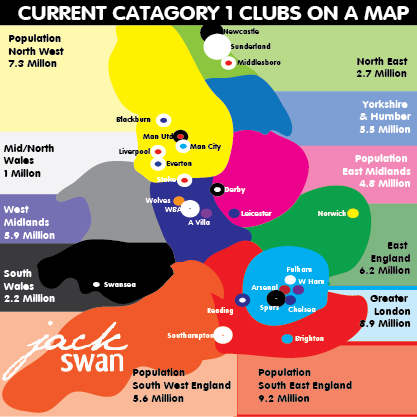 But not everyone thinks so. West Ham co-owner David Sullivan after buying Birmingham decided to review the business model of a youth system. He decided to dismantle it. They were spending £1 million a year in 1993 propping up a junior team that he felt wasn't contributing to the first team (Graham Potter being one of the few that came through that season).
When Trevor Francis returned as manager, he insisted on there being a 'centre of excellence' which sounds very much like as Mumf described at the Swans. A half assed attempt to produce players. In the last decade, Birmingham have only really sold Demarai Gray for £4.5 million and Jack Butland for £3.4 million who have come through their system. On that basis, David Sullivan may have had a point.
I wonder whether the Aston Villa competition could be the issue. In the same way as Southampton pinched Lallana from Bournmouth, could the same be the case here?
No, is the short answer. Aston villa have faired marginally better over this period, Ciaran Clark and Nathan Baker leaving for a combined £9 million or so but this is still likely to be running at a loss.
The population of Greater Birmingham is over 4 million. With clubs like Wolves, Birmingham, Derby, Aston Villa, West Brom and Coventry all fighting for talent. Joleon Lescott, Wayne Hennessey, Danny Batth have come through Wolves system in the last decade but nothing to create a profit.
Jack Grealish could be sold in the summer for a sum capable of covering the costs of all Midland academies for the next decade but David Sullivan is no mug. Not every club can have an academy which is destined to run a profit. Location is key.
Daniel Sturridge, born in Birmingham left the city's academies to join Manchester City, as did Micah Richards. Quality rail networks there means kids don't need to leave home or lose an entire weekend.
Location is key. Southampton and Swansea are blessed geographically with being the main club for miles behind them. A sizable population within an hour drive/train with little to no competition in most directions. The potential for the Swans academy seems very clear.
Emyr Hughes in 2009 appears to be the last highly rated young Swansea player to leave at a young age for a 'bigger club'. Since then young talent in Swansea have trusted that they can stay with their friends and family and achieve their potential and not needed to chose between the two.
FUTURE OF ACADEMY:
However, there seems a genuine fear that our Golden era of football development could be ending abruptly. CLICK TO READ