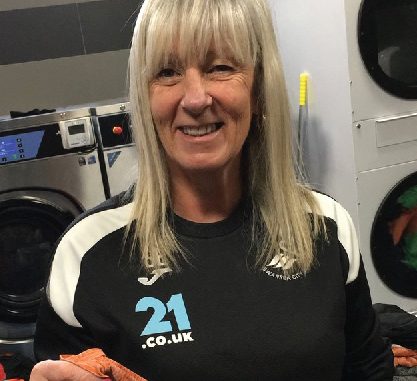 The 90's and 00's were terrible times for Swansea. One of the few success stories over this period was Andrew Mumford but the Swans could take little credit. "I joined the Swans straight in as a pro" he tells me "I had a few clubs in for me and the Swans offered me a good contract, I think they were a bit embarrassed about the prospect of a local boy going somewhere else. The chance to play for your local club, I couldn't turn down."
But a few years earlier, like Terry Boyle, Mumford was unimpressed with his chances of succeeding at Swansea "I remember being invited to some centre of excellence at the Swans when I was a kid, there was about 40 boys there. But me and my Dad left afterwards and thought it was a joke to be honest with you. It was run by the kitman."
Instead, at 13/14 Mumf would travel once a week to Chepstow where Norwich ran an academy, meeting up with the likes of Chris Llewellyn and Craig Bellamy. "Every Wednesday we'd head up there, but it was tiring to be honest with you with school the next day and everything.".
Mumf had caught the eye of Manchester United, Newcastle, Cardiff, Grimsby, Norwich and others but Swansea were barely doing anything. "I spent a week with Man Utd, obviously at that time they were one of the biggest teams in the world. Trained with Nicky Butt and the Neville's and all them with Sir Alex. If I had been offered a contract, then obviously you never know but it would have been hard to turn it down. I got offered a six-month deal at Newcastle but I just wanted to play football to be honest with you"
"At 16 I was offered a contract from Cardiff, offered a two year deal but by then I had broken into the Llanelli first team. Playing football and learning more from playing against adults than what I would have at an academy. We had a youngster at Afan Lido, Noah Daley and he's just signed for Carmarthen. I said to him that I reckon his career will go as mine did. You see these players still in the academy at 22/23 and then when they are released, they aren't good enough for the League of Wales. I played from a young age, got kicked, learned how to deal with it and then when I signed my first professional contract it was a good contract. The higher level I played the easier I found it, my game was better suited. The Championship and League One I found easier than in League Two. Playing passing football on perfect pitches in the academy until you are 23 doesn't set you up for an away night match in the rain at Newport."

Although I see Mumfs point, I wonder whether he and other players could have benefitted from top quality coaches and facilities, like the Swans have now from an early age. "You'd be fitter. Pick up more special awareness, but we still always hear about 'natural players', whether a coach can make someone into a natural footballer, have a football brain, I don't know. Nobody taught me how to strike the ball from 30 yards. It's not going to do any harm, better sessions but you can get overcoached as well and when you get into the big bad world of league one then it is more about battling and strength."
One thing is clear, the Swans were absolutely atrocious at local scouting "I don't know whether they had anyone who went around the local leagues. It seemed like they would just get the schools to send a couple of their best players into this centre of excellence and pick a few from that."
This would go a way to explain how the Swans managed to miss out on Karl Ready who joined QPR, Matt Jones (Leeds), John Hartson joining Luton and Haverfordwest Boy Mark Delaney went under the Swans youth radar plus three full seasons at Carmarthen Town seniors before joining Cardiff for free. He was sold for half a million pound a year later. The Swans missed out on another Pembrokshire boy in Simon Davies. Not to a huge club but Peterborough.
As with Leeds having a scout in Swansea in the 60s, when Norwich City felt a benefit to having weekly training sessions for youngsters at Chepstow, it should have sent alarm bells ringing to both Swansea and Cardiff. Mumf clearly felt at 13 it was more beneficial to travel to Chepstow once a week to meet up with Norwich as against being trained by a 'kit man' at Swansea.
What is difficult to understand is how nobody at either Swansea or Cardiff could realise that they were missing out on these players that would eventually be worth money. Again though, both clubs were living day-to-day financially, unable to look at three, four, ten years' time.
At 15 Craig Bellamy moved away from his family to Norwich and placed with a local family with another apprentice. Previously, he had travelled by train on Saturday afternoons to play a youth match Sunday morning before travelling back to Cardiff. He described his first year away from home as 'the hardest year of my life" and cried himself to sleep at night suffering home sickness.
In fairness, this may explain why he's grown up into such a twat but it is insane. Mel Nurse was right. Kids don't want to leave their homes, their families, their friends. These kids do it because they feel that they need to in order to fulfil their dream. Whether, as Mumf suggests that the likes of Craig Bellamy could have been as good by being more patient for a professional contract, I'm not so sure.

I hadn't appreciated just how much of an ordeal it is for these young players. Bellamy, Boyle and Chris Coleman leaving their homes and family before 16, plus the travel involved for others. All because they felt that they couldn't reach their potential at Swansea.
It wasn't all bad, Swansea did manage to get Andy Legg from Neath, Christian Edwards from Caephilly, Jason Bowen and Steve Jenkins from Merthyr, Chris Coelman left for Man City but returned sighting homesickness but the whole Swansea catchment area produced little in these years where the club had drifted. Crowds at a regular low and lower league football had become the norm. Swansea felt a million miles away from the Premier League.
Between 1990 and 2010 the area of Swansea produced the same number of Internationals combined as just the 1980s. This must be linked with what Mumf says. If you feel that you cannot become an International footballer being trained by a 'kitman' in Swansea then you have to either make huge sacrifices like Mumf and Bellamy and travel (if you are in a position where your parents etc.. can) or you simply accept it isn't to be. I personally feel that there would have been at least the same number of internationals again coming from Swansea over these years if we had of had a properly funded youth academy, which in turn would have produced better players, performances, crowds and could be sold on for profit…
KINGS OF WALES:
Investment came and Swansea produce more Welsh players than anywhere in Wales. CLICK HERE