House prices UP in Swansea. But which part sees the biggest increase?
House prices in Wales has increased at a faster rate than the rest of the UK according to Rightmove. Although in the county of Swansea house prices have not gone up as quickly (7.5%) as in neighbouring Carmarthenshire (19.9%) and Neath Port Talbot (15.7%).
According to Rightmove the average house price (sold) in the county of Swansea was £204,447 last year. However, the contrast in property value across the city is still vast. With a typical East-West divide throughout Swansea. Essentially the further West into the Gower we head, the more expensive house prices become.
Overall, the county of Swansea is slightly below the Welsh average of £215,000. And despite the 7.5% increase, only one region has increased less in Wales over the timescale.
Who is buying houses?
Estate agent director Jeanne Fry-Thomas said: "Wales has always been perceived as a more affordable area and that has drawn in people who are selling much higher-priced properties outside the area.
"This in turn ends in a supply and demand situation and prices go up."
The prospect of long-term home working is thought to give workers a greater choice of where to live. Without needing to live near work. This could explain why the more rural Conwy, Carmarthenshire and Caernarfon has seen the greatest increase in Wales.
Rightmove Swansea House Prices
Rightmove say "Most of the sales in Swansea (County of) over the past year were semi-detached properties which on average sold for £182,530. Detached properties had an average sold price of £311,365 and terraced properties averaged at £139,137."
"Swansea (County of), with an overall average price of £204,447, was similar in terms of sold prices to nearby Bridgend (County of) (£195,224) but was more expensive than Neath Port Talbot (£150,453) and Rhondda Cynon Taff (£147,546). The most expensive area within Swansea (County of) was Rhossili (£538,000) and the cheapest was Swansea Enterprise Park (£97,550)."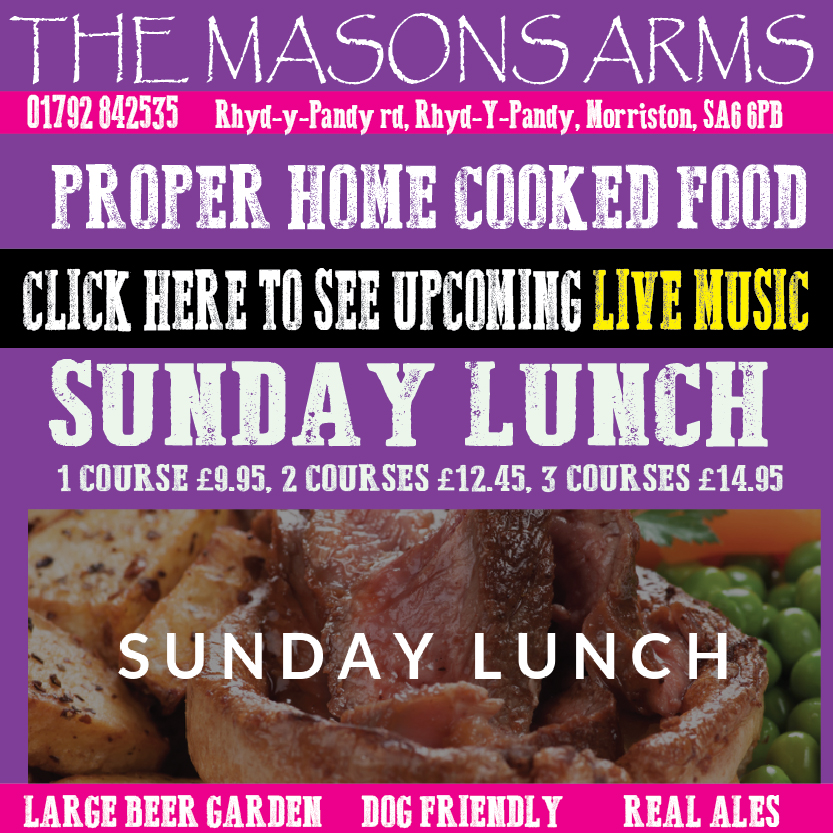 Biggest Change in house prices in Swansea
The variation with prices across Swansea is stark. For the cost of a typical house in the Gower, you could get change from buying three houses in Brynhyfred.
There is little evidence that the disparity is narrowing. With no clear trend to which areas are increasing at greater rates.
Clydach enjoyed the biggest rise on the previous year. Seeing its average house sold by an extra 28%. Mumbles seeing the biggest drop, by 8%.
We can't read too much into one set of figures. If one house in Mumbles had been sold for £3 million last year, then that could skew the figures. Equally if Clydach had seen its greatest mansion sold this year.
| | | |
| --- | --- | --- |
| Area of Swansea | Average Sold price | Change on last year |
| Langland | £418,439 | 2% |
| Three Crosses | £406,667 | 26% |
| Bishopston | £384,890 | 20% |
| Mumbles | £277,879 | -8% |
| West Cross | £257,417 | 0% |
| Sketty | £236,326 | 2% |
| Penllergaer | £223,036 | 6% |
| Killay | £219,768 | 9% |
| Dunvant | £194,037 | 6% |
| Gowerton | £190,185 | -3% |
| Swansea | £173,806 | 4% |
| Gorseinon | £165,843 | 11% |
| Clydach | £156,268 | 28% |
| Morriston | £136,844 | 12% |
| Llansamlet | £135,158 | -3% |
| Brynhyfred | £122,889 | 16% |
Figures from Rightmove.co.uk