"CHAMPIONS LEAGUE" AIM FOR BAGLAN GIRLS

Archive article from April 2019
Quite a bold statement from Baglan Girls and Boys club Secretary (Girls section) and coach Ryan Thomas. All the more so as the club doesn't currently have a senior Women's football side but such has been the rise over recent years there is a genuine feeling that anything is possible.
"Three years ago there were 16 girls registered at the club" Ryan tells me "now it has grown to over 150 players and we have teams at every age from under 5s to under 16s".
The rise is down to an incredible amount of hard work from Ryan himself and the army of volunteers at the club but there are far bigger plans ahead. "We could potentially be in the Welsh Premier League in 2 years. We realistically think 4-5 but the ambition is to get to the Champions League.
BAGLAN NUMBERS THRIVE
"Our oldest squad is under 16s and the plan is to have a first team next season. It has always been the goal, we are considering entering an under 18s league next campaign but not sure yet whether there will be one, if not then we'll definitely be going straight to the seniors".

As the younger ages thrive with numbers, the under 16s have struggled slightly but continued thanks to incredible dedication from the players registered. Under 16s manager Chris Holmes told me "We have only got 12 players in the under 16s this season but the least we have had in training all year has been nine and we have always managed to field a team. We picked up a girl who had never played football before and she's done really well, sadly injured at the moment, but she's been great and the effort from every player has been instrumental".
WRONG SIDE OF BAGLAN BRIDGE
The incredible rise of the club is made even more impressive by their difficult location "We only have 3 school teams to chose from because of the way that the West Wales and South Wales leagues work. Any player West of Britton Ferry bridge cannot play for us because of the boundary although if they go to school this side of the bridge then they can. We understand that the West Wales Women Football League don't want to lose players from their area and I think they may be slightly frightened by the growth that we have made, the resources that we have here. Maybe feel that we would attract players over here from current clubs. When we get to seniors then players can travel from anywhere which will help us to attract new players."
It is testament to Chris that the under 16s have been so strong this year despite the lack of numbers "We played against Cardiff side Villo Dino who have 25 schools to choose from and they were winning every game up there. When we played them, they had won eleven in a row and we played them with a squad of ten players. With ten minutes to go we were 1-0 up. The game ended w-1 but they went on to beat Barry the week after who did the treble last year. We were the only side to take anything from them."
LOOKING AFTER BAGLAN PLAYERS
The effort made to attract players and look after those here is perhaps a lesson to some clubs as to what is possible. Every player get their kit and a training top and every effort is made to keep the finances as low as possible for the parents. Ryan himself has gone around to the schools and spoke of the club in an effort to get new players in which is seen in the influx of new players.
Going that extra mile has seen the club win South Wales Grass roots club of the year in 2017 and staging a football festival which ex-Wales midfielder Simon Davies attended, attracting media attention from various places including from sky sports.

Ryan tells me of how the girls have been involved with the Welsh senior side on matchdays "We have had flag bearers at the internationals, Mascots, under 10s were there for Wales v England, it was amazing to see them singing the anthems."
Ryan is aware that to keep young girls interested in football there needs to be a foreseeable progression "The next step is senior football and for the young girls to look up to, is really important. Seeing senior players on our pitch who have progressed through the club would be a real inspiration for them as it is being on the pitch with the Welsh squad for an international".
8 YEARS WITH BAGLAN GIRLS
Chris has been involved with girls football for the last 8 years and I asked him if there was much of a difference between the girls and the boys with football. "When you watch girls play football then it looks coached. They haven't played for long enough yet, maybe they have in some countries, we notice in England that they are maybe playing second generation there while we are still generally on the first one. In England some of the younger girls have watched their mother play football before them while here it is all new."
"The girls tend to only play football in a coached environment, while generally the boys tend to watch more football, have kick abouts in the park etc.. it is more of an addiction to the boys while the girls tend to have other parts of their life and football is just a section of it. Because of this, the girls are maybe easier to coach because they haven't picked up the bad habits that maybe some boys have".
FIRST GENERATION
As many of the girls are the first of the female generation to play the game, it is unsurprising that the majority of coaches are male but this is something which Ryan expects to change over time "The under 16s help coach the younger sides. Which is important. We have over 30 coaches at the club at the moment and at present only three are female coaches. The next generation could see it being reversed and there being far more female coaches in the club. We are putting the under 16s through their 'leaders badge' to start them now."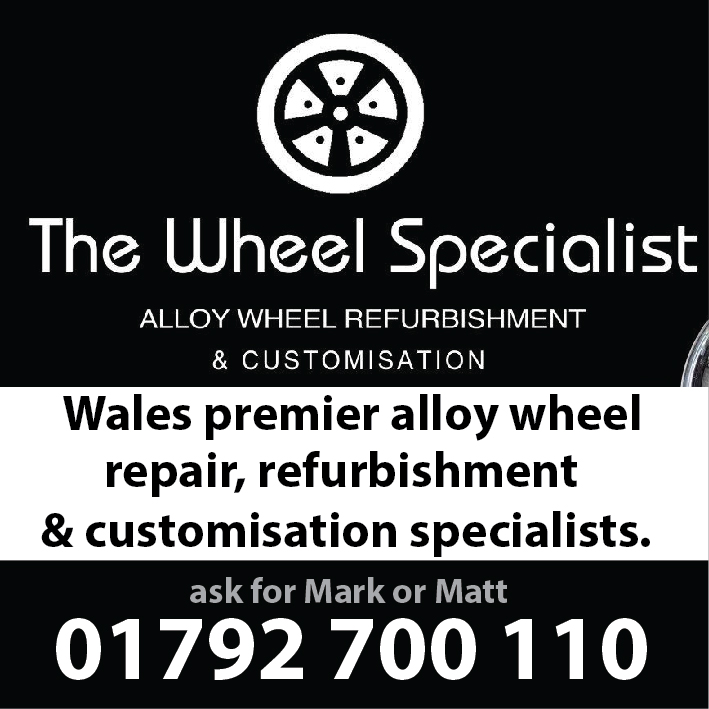 With the sheer volume of young players coming through, Ryan and Chris are hopeful that they could be looking at having two or three senior sides in a few years. The set-up is incredible there, with a 3G pitch and indoor pitch to go along with the field and stand,………………The champions league awaits…