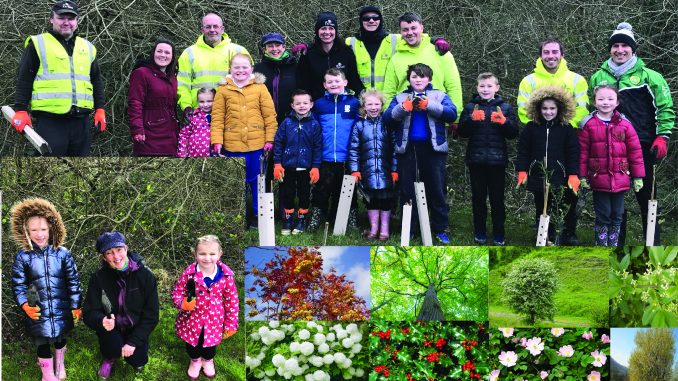 It is difficult to remember life before lockdown in March. It seems odd covering events which happened in Pontardawe from back when the world was at 'the old-normal', or simply 'normal' as we once called it.
But something happened in March which will be revenant for many years to come and so it still seems relevant.
Green Infrastructure Officer at the Biodiversity unit in NPTCBC arranged for almost £6K of trees for the Pontardawe area. The trees were gifted from the Welsh Government's Enabling Natural Resources and Wellbeing, as part of NPT's Connecting Green Infrastructure Project.
The 945 trees included a mix of the following;
• 500 Crataegus monogyna (Hawthorn)
• 100 Euronymus europeus (European spindle)
• 100 Rosa canina (Dog rose)
• 100 Corylus avellana (Hazel)
• 50 Ilex Aquifolium (Holly)
• 50 Viburnam opulas (Guelder rose)
• 15 x Ulmus Rebona standard
• 15 x Sorbus aucuparia Streetwise standard
• 15 x Sorbus aucuparia Sheerwater
As part of Tai Tarian's six stage engagement process, we were looking to identify a community project in this area, this seemed like an ideal opportunity.
Among the tree planters were school children and Councillor Linnet Purcell along with Tai Tarian staff who all attended a site in Rhyd y Fro and helped plant 70 whips.
The diversity of the trees will add to the beautiful landscape we are so lucky to have here. During this time where so many of us are staying local and enjoying our immediate countryside, the chances are that we will all pass some of these trees and watch them grow.