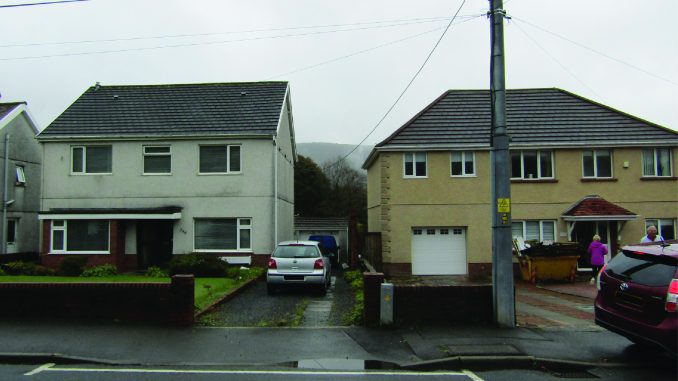 The wall between these two houses in Trebanos is the Swansea / Neath Port Talbot boundary. Different bin days, different council tax and currently, different rules to where each household are allowed. Put simply, the people living in the house on the left must turn right after they leave their front gate. Whilst the opposite applies to their next-door neighbour.
Local lockdown restrictions came into force in Swansea on Sunday 27th September. The house next door enjoyed a full 24 hours of freedom before Neath Port Talbot followed suit. The county lockdown has technically split these two houses into segregation.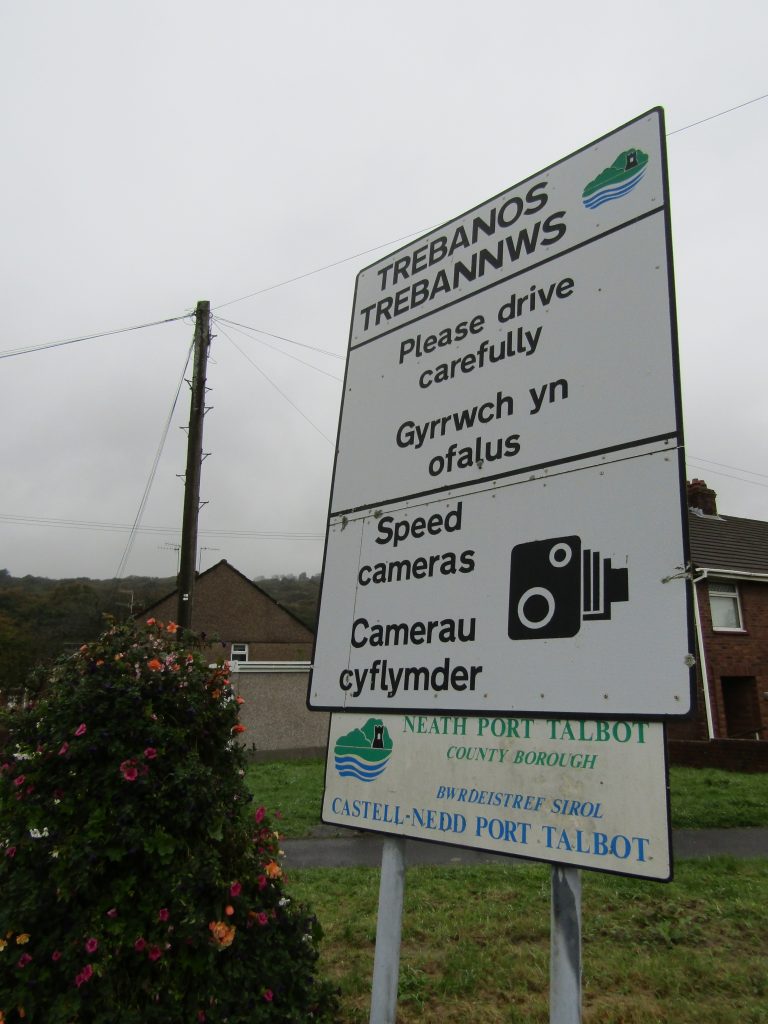 The NPT neighbour enjoys a 0.5 mile distance to the local pub, the Colliers Arms and to Trebanos petrol station which offers the day-to-day shopping needs. These local village amenities are off-limits to the house directly next door.
I spoke with the Swansea neighbours who told me "We are members of a gym in Llandarcy which is Neath Port Talbot. Our next door neighbour could go but we can't. A few houses up the road there is a gentleman who is a member of the Mond Golf Course but he's the wrong side of the county as he is Neath Port Talbot and so he can't go".
Clydach Councillors
Gordon Walker is the councillor for Clydach (representing the house on the right) he told me "as it happens, my daughter lives on Swansea road, near where the county splits. She can't come to my house in Clydach but she can go to her Aunties house in Glyn Neath."

Technically, Coed Gwilym has become off limits to the kids in NPT despite it being just a few hundred yards from the boundary. Dog owners from both sides should be careful as to what side of the boundary they walk on the canal path.    

Fellow Clydach councillor Paulette Smith also lives on the county boundary and adds to the confusion "The idiotic thing about this is that 45 years ago, when we built our house, the post office gave us the postal address of SA8 which is Neath Port Talbot. I'm a county councillor and I can assure you that we are in the Swansea borough, but my post code is SA8."
But Paulette is generally supportive of the proposal. "It is working. We can go to Clydach, Tesco in Llansamlet which has all of the large supermarkets. If it curbs this increase in people catching it then I can't query them. I can't see certain points but at same time. People were becoming too complacent. We haven't got a petrol station. Our nearest one is Asda. It is difficult but at same time, if you compare it with being in intensive care then I'm willing to put up with it if it helps us to control it."