Tom Giffard – Conservative Member of the Senedd
I spoke with Conservative Member of the Senedd Tom Giffard to talk about his party here and Westminster, plus Bridgend, Labour and independence.
You are annoyingly young! Born in 1991! You have obviously achieved a lot at such a young age. If you could give our readers a brief background of yourself?
Thanks, but I'm not overly sure about the young part! When I was 18, I thought people that were 31 were ancient! Anyway, I grew up spending half my week in Ammanford and half in Penllergaer, as my parents were divorced. It was lots of fun though; two Christmases was the big highlight! After school, I was a teaching assistant in a Welsh-language Primary School and after going to Swansea University, I always thought I'd end up in teaching, but anyone involved in politics will know that it sucks you in – and the rest is history!
A few years back, I moved from Swansea to Bridgend for work reasons, and got elected as a local councillor for Brackla, before elected to the Senedd in 2021 for the first time. Whilst I currently live in Bridgend, I firmly believe in the saying 'You can take the boy out of Swansea, but you can't take the Swansea out of the boy,' which is why I'm delighted now to represent both areas now in the Senedd.
Progress in politics?
Politics seems more diverse than in the past. Thirty years ago, apart from the odd one or two, a politician was male, white and had grey hair. For all the bad press that you guys get, would it be fair to say that politics is improving and becoming less of a 'job for the boys'?
You're right, and the point about bad press is important, I fundamentally believe that 99% of the people I've met in politics (from all parties) are in it for the right reasons and want to do the best by their communities. We just disagree with how to go about it. I think we'd do well to adopt a political culture that better celebrates common ground rather than exacerbates differences between us.
I think politics is getting more diverse, which is a good thing. A number of my colleagues in the Senedd elected at the same time as me are in their early 30s, which is probably a demographic that's been underrepresented in political discourse the past, and it brings a different perspective to debates in the Chamber. For example, lots of people my age simply can't afford to buy their own homes – we need better support, more houses being built for first-time buyers, things like that – and I don't really think that was a perspective you'd have heard in the past, but diversity of experiences helps bring those issues and voices to the fore. As ever though, there's way more to do.
You are a Swansea/Ammanford boy. Footballing-wise, Bridgend is one of those Swansea/Cardiff mixed places. Can you rock up in a Swans shirt come election time?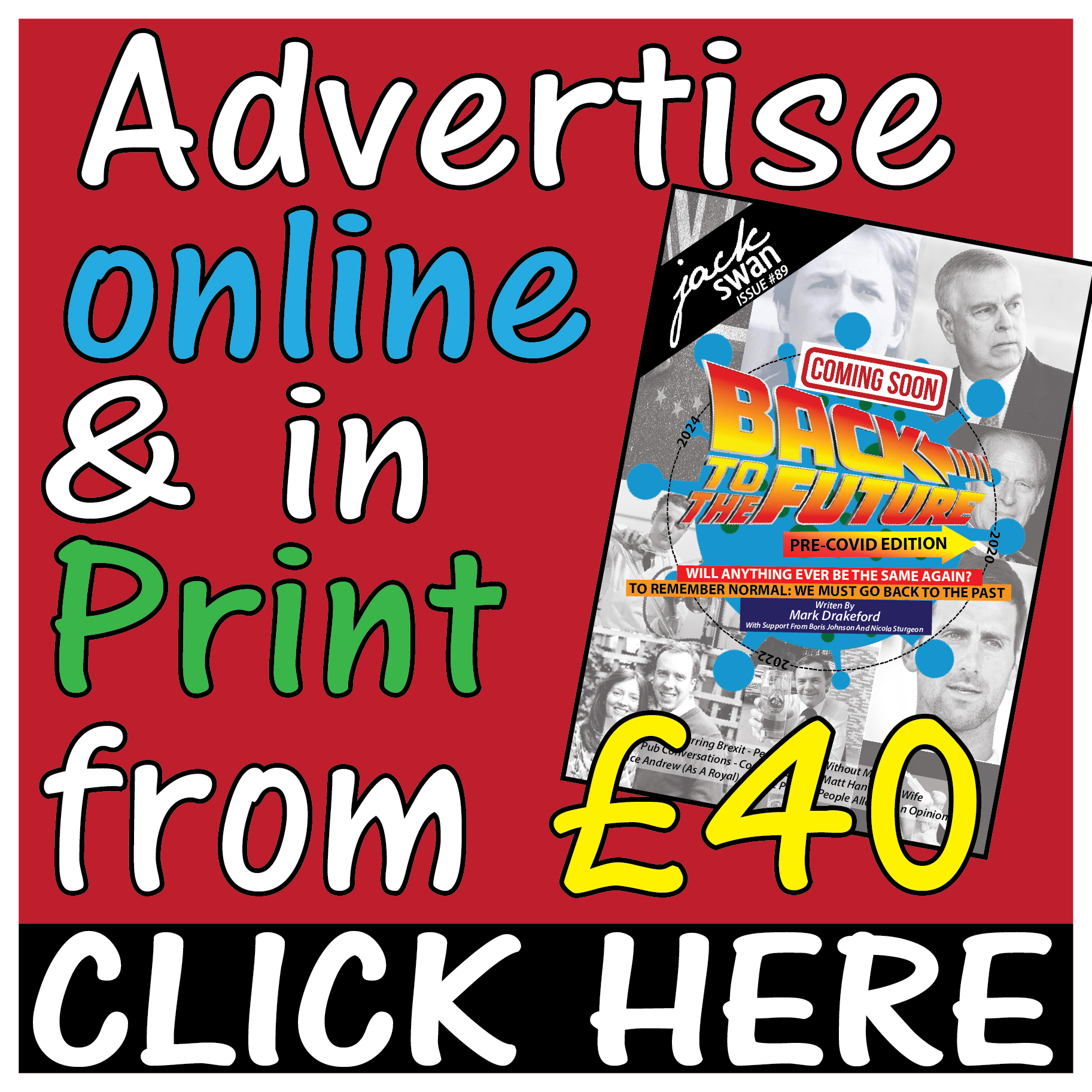 I've always been amazed by the number of Cardiff fans here. It's quite astonishing considering the geography. I once rocked up in a pub in Bridgend on a South Wales Derby weekend and felt like I may as well have been in Cardiff itself. There are Swans fans here for sure, but you have to work that bit harder to find them!
Fans Growing Up?
We have grown up a bit, haven't we? (Or is it just me) I feel like the rivalry has moved from a genuine hatred to a more mature banter. Do you think that the success of the city of Swansea and the billion-pound investment has maybe helped that. We don't hear the 'Cardiff gets everything' slur as often as we did.
For sure, I think football in generally has moved beyond where it was when I first started going to the Vetch in the late 1990s/early 2000s. Whilst both sides has its' idiots, the rivalry is based more around what happens on the pitch than in the stands.
I still think Swansea gets a poor deal compared to Cardiff, but thankfully that is starting to move slowly. Projects delivered through the City Deal, like the new Digital Arena in the city centre have been welcome, but we still have a way to go to convince people that Swansea is top of the agenda, and not the poorer cousin to a city like Cardiff.
I did enjoy reminding Mark Drakeford (who represents Cardiff West) during First Ministers' Questions earlier this year about the Swans doing the double over Cardiff last season though!
Bridgend
How is Bridgend? I know that you represent a bizarre area which covers Neath Port Talbot and Swansea as well. I know those areas very well and the triumphs and failures politically, but I know little of Bridgend. How is it doing?
I moved to Bridgend from Swansea for the geography, but living there and representing the county, you got a real understanding for its' people. There's an innate sense of pride amongst local people you wouldn't really understand unless you spend some time here. It has its' challenges like lots of counties across Wales, but there's a can-do attitude from its' population to get stuck into local projects, set up businesses and improve life for themselves and others.
We've dealt with some serious issues over the last few years – the closure of the Ford factory, which was a major employer in the town, and some of the really difficult social services issues here you may have seen in the news recently. But the optimism for, and pride in, the county remains.
Cost of living crisis
Things are going to get incredibly tough for us all in the next year, aren't they? Councils are going to be increasingly strapped for cash. What services should Bridgend, NPTBC and Swansea cut?
There's no question things are tough at the moment, Governments across the world are dealing with huge inflation, we probably haven't seen for generations, which can be a killer for any economy.
When it comes to local government, councils are under serious pressure, but people will struggle to understand why useable council reserves have gone up by 35% across Wales over the past year. That's money taken from taxpayers, stashed away for no clear purpose.
In terms of what should be cut, what I think we need to see a more holistic approach, which will save money. So, if you look at the NHS for example, one of the biggest pressures in the system is discharging of patients because of the pressures in social care. If we got that right, we'd see more beds available, less pressure on A&E, waiting lists, ambulances; the works – and huge amounts of money saved in the process. But it needs 'outside the box' thinking to do it, rather than just adding more money to do things in the same way we've always done.
Tory a dirty word?
The word 'Tory' is still a hostile word to many people in these parts. I saw a post on facebook recently that said, 'name ONE good thing the Tory party have done since coming to power in Westminster in 2010?'. The legalisation of gay marriage is what came to my mind. What would be yours, an actual policy change as against the political answer of 'low unemployment etc…'
I think politics in changing, Conservatives won the Gower constituency in 2015 and Bridgend in 2019. I was the Campaign Manager for both, and the one thing that was clear was that people's party allegiances aren't as undying as they have been in the past. People don't vote for a certain party any more because they always do, they'll evaluate candidates, parties and policies and that's a good thing. It makes all of us work that extra bit harder to earn every vote.
There are loads of things I could say in terms of policies, but probably the biggest one would have been reducing the deficit just after we came to power in 2010. It meant that when a crisis like Covid happened, people were willing to lend us money to get us through it. We mustn't saddle future generations with bills we've racked up today. Someone has to pay back out debt eventually, and it's completely unfair to leave it to younger generations, as well as our children and grandchildren to sort.
Welsh Conservatives
We are seeing differences in the Labour party between Labour in Westminster and Labour in Cardiff. Are there differences in the Conservatives here and in London? If so, what?
Yes, and it always frustrates me the amount of time I spend being asked in the media to answer questions to do with Westminster affairs. Wales has a different political system, and different set of problems, so dealing with them in the same way as you would in a UK-wide context would be ridiculous.
The whole point of devolution is that you can do things differently based on local need. So, in Wales, we saw in October that we had nearly five times as many people waiting over a year for hospital treatment in Wales than in England. As a result, we'd have a renewed focus on tackling those here in Wales, in a way they're less likely to need to in England.
Blame Game
It is always amusing to see how both parties 'use' Wales and how both parties are different in opposition to in power. Take the Covid enquiry for example. How do you expect the UK and the Welsh verdict to be?
I've met with the 'Covid-19 Bereaved Families for Justice' in the Senedd on a few occasions, and those that lost loved ones during the pandemic are understandably looking for answers to see whether the decisions taken in Wales were the right ones.
Mark Drakeford's catchphrase during the pandemic was that 'in Wales, we do things differently.' Some of those decisions were the right ones, some were not. That's the nature of politics, you don't get everything right. But with power comes responsibility, and those decisions need to be investigated properly so that families get the answers they deserve.
The problem with a UK-wide inquiry is that it just won't look at the decisions taken in Wales in enough detail to give us all those answers. The people in charge of the inquiry have said so. That's why we need a specific Welsh-inquiry to look at the differences in the Welsh Government's approach and to see what we need to do differently if, heaven forbid, we have another emergency like the one we've just gone through.
Tory Mess at Westminster
What is it like for you and your Welsh colleagues to see the kind of mess we've all seen with the Torys in Westminster? When Boris is caught out lying (again) or Liz Truss has wiped off £30 billion from the UK economy. Obviously, you are tarnished by it but have done nothing wrong. It must be infuriating?
I don't think politics has covered itself in glory in recent times, I'd agree. And as I said earlier, most people in politics are in it for the right reasons, but those stories simply aren't as interesting as the bad ones. I think Rishi has a huge job on his hands to restore trust in politics. I think he's going about it the right way, but there's no doubt there's a long way to go.
How did you feel when your previous Westminster leader refused to even phone Mark Drakeford? It disrespected every one of us in Wales, didn't it? And your job, as a member of the Senedd.
That was embarrassing, there should have been a call and I still have no idea why there wasn't. Yes, both will have their political differences, but they should have worked together for the good of the people of Wales. I'm glad to see Rishi's Government taking that approach now.
Independence?
I know you are a proud Welshman. A Welsh speaker. Supposedly, over 50% of Labour members are pro-independent, where do you stand? Would you welcome more powers to the Senedd? Or would you like to see less even?
This is the most powerful Senedd there's ever been, whatever you think of Brexit, it has delivered more powers to Cardiff Bay that were previously held in Brussels, so the Welsh Government has all the tools it needs to do the job.
But look at the issues that matter to people in Wales – more people on NHS waiting lists than anywhere else in the UK, worse educational outcomes than anywhere else in the UK, and the lowest pay packets in the UK. These are all things that the Welsh Government are responsible for, but they're caught in a trap of blaming Westminster for the problems of their own making.
So, I think Senedd politics is caught in a scrutiny vacuum, because our media, frankly, isn't strong enough yet to hold the Welsh Government to account on the things it is responsible for, and so people aren't as aware of these failures as they should be. Whilst I wouldn't want to take any powers away from Cardiff Bay, I don't think you could devolve any more until that was sorted.
Black Forest
I visited the black forest in Germany a couple of years back and paid a tourist tax which allowed me free travel pass amongst other things. I was happy to do so. All our tourists here in Wales receive free health care, use our transport system etc… and a similar tax is proposed by Welsh Labour for Wales, yet you've said that it may be Labours 'worst policy yet', Why are you so against it in Wales?
Wales has a great tourism offer. Just look at Gower for example, people will travel from across the world to visit. But we have to accept there's competition too, and a cost-conscious traveller is making decisions based on these things every day.
We know that tourism is one of Wales' biggest industries, 1 in 7 jobs in Wales rely on it, and it lots of cases, it keeps some communities viable through the winter months. So why would you risk the health of such a crucial industry by imposing a specific tax designed to penalise it?
It'll most likely take the form of an overnight tax, and those are the people that contribute far more to our local economy than those that only visit for a day – spending money in hotels, restaurants, shops and other attractions. So, it's a tax that deters exactly the people we want to encourage to come to Wales.
Tourism Tax & Second Homes
In 2023, Venice will start charging tourists up to 10 Euros a night, Valencia will charge up to 2 euros. These funds will help improve the quality of the tourist services (transport, museums, events) Would this put you off visiting either place?
I'm glad you mentioned Venice, because they are dealing with an acute problem of over-tourism. There are too many people visiting Venice for them to sustainably handle it. So, when the Welsh Government says a tourism tax wouldn't deter tourists from visiting Wales, just remember that that's exactly what it was designed to do where it was introduced elsewhere.
And there's no guarantee either that any proceeds raised would be spent on the things you mention. The fund isn't specifically ringfenced, so will probably end up being sucked up into general council coffers.
What are your thoughts on second homes? Again, Labour and Plaid have gone strong in taxing them. Is this the only way that we can drive house prices down in tourist hot-spots and allow young people to be able to afford houses where they have been brought up?
As I've said before, I'm passionate about seeing more and more younger people buying their own home and having a stake in society. But I think the talk about second homes is actually a distraction, the biggest block to that is the lack of supply in the market in the first place.
Look at Swansea Council, in the last two years they promised they'd build 3,014 new homes, but they only actually built 843. And you can replicate that picture across Wales. So, there's no wonder young people can't afford to buy new homes when the supply is so far behind demand.
Proudest moment & ambitions
What is your proudest moment as a Senedd member?
For sure it's the community casework, most of which is confidential, but there's honestly no better feeling than helping people with their problems and concerns. I helped someone just this week get the access to the health professional they'd literally been waiting years to get sorted. That's when you feel you're making a difference.
Politicians of all parties deal with hundreds or even thousands of cases from local constituents looking dealing with problems they can't get sorted anywhere else. That's the good side of politics, and for obvious reasons, we can't share most of it, but I think it's something we all as politicians need to get better at talking about because it does help restore people's confidence that most of us are really trying our hardest to do right by the people who elect us.

You are only 31 and politics is a ruthless business but hopefully you have many more years left in it. Where do you want to go? Is the Senedd where you want to be? Would a Westminster seat interest you? Welsh Leader? UK Leader? I'm sure that you will give me a very cautious political answer! However, you are in a good place, aren't you?
The Senedd is getting more and more powers all the time, so if you actually want to sit somewhere where you can deliver real change on the issues people care about like health, education and the economy, the Senedd is the place where all that stuff happens. So, I'd much rather be here than in Westminster for that reason. There's also something to be said for being close enough to home each day to sleep in your own bed at night! Who knows what will happen in the future? That's the occupational hazard with politics, people have the right to chuck you out if they don't like the job you're doing. Every morning, you know you have to earn the right to come back to work the next day.