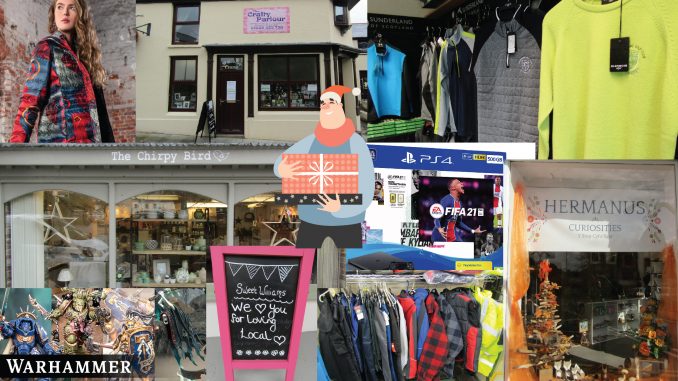 It has been a difficult year for everyone. The community has rallied around each other to keep people safe and it continues to do so.
Local business owners have had it incredibly tough. The day-to-day concern with the pandemic but also the financial uncertainty.
This year will see more Christmas shopping spent online than ever before. But our local businesses need our support more than ever.
Every penny that we spend in our local independent shops is important. This month, we have put together a guide of just some of the shops available in Pontardawe and hope that as a community, we can look in these local shops before heading online.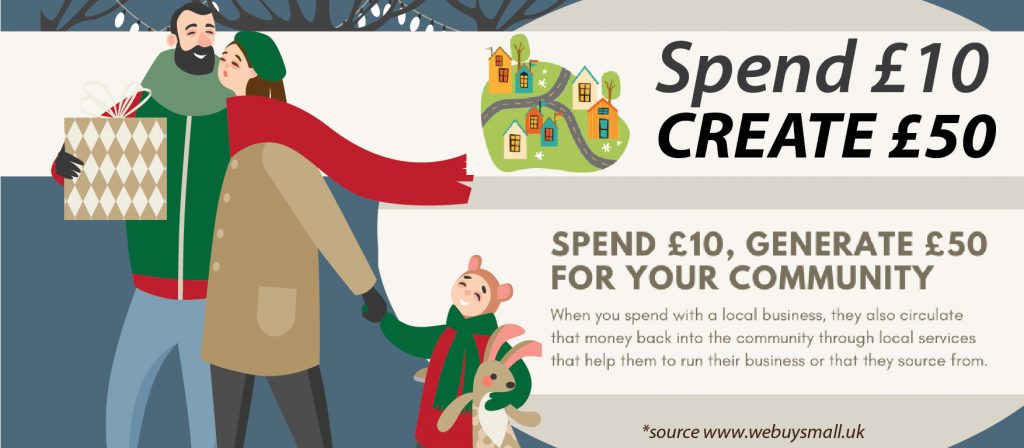 We have shown there is an incredible spirit here in Pontardawe. A community that supports each other and if we can all spend a bit more in our local shops this Christmas then it will make a huge difference.
I must admit, that I didn't realise quite how many gifts could be purchased within this small Town and where their stock came from. I asked for a brief description of each shop from their owner and you will see that so many are stocking crafts and materials made within a stones throw from here.
Every shop which I went into had safety precautions in place, hand sanitiser and limited number of customers at one time.
I hope you find this guide useful when you do your Christmas shopping and lets all try and shop Ponty this Christmas.

The Chirpy Bird
"Independent gift shop selling quality gifts and home décor. Welsh gifts, Welsh Chocolate, candles and melts from local businesses. We sell some brand names like Katie Loxton and Joma Jewellery and then more unusual local gifts, Welsh china, Candles from Gowerton, Chocolates from Powys. Christmas decorations, foliage, toiletries, Welsh cards. We also have a men's section." Llynos Hopkin

The Crafty Parlour
"Variety of hand-made crafts. I make bespoke cards to order. We have an assortment of different Christmas gifts, we have some Christmas ducks over there which are itching to waddle into the window. Decorations. It is a shop to browse through really. Fabulous range of Pomme Pideu money boxes and plant boxes. We have many Personalised gifts available. We have Welsh slate which can be personalized that is hand made in Pontarddulais, pottery too. Welsh ladies made in Swansea from Tipyn O Dwtch. Welsh gifts and cards from Aberystwyth. Loads of locally crafted potential Christmas presents." Michelle

Hermanus Curiosities
"A shop supporting local craft people and artists. Wood turning, jewellery from a local lady who hand threads them. Tie-dye children's clothing. Another local lady making soaps, bath bombs and all sorts of lovely things. We are taking orders for Christmas now. Driftwood trees, which can be for Christmas or all year round, fine for inside or outside. We have lovely things made out of felt, bespoke one-off items which are 100% unique. Baby shoes which are again made locally. We have things here from affordable to 'spoil yourself'." Shinina

Sweet William
"Handmade locally sourced products, specialists of French Chic furniture paint, basement bookshop selling second hand books which look like brand new but of the price of second hand. During normal times we run creative workshops. Christmas gifts, most products are actually made here within the building. We have a small team of people and we try and support local crafters and give them a platform." Emma Doyle

Jaynes Fashion Box
"The thought of Christmas gifts in these strange times is daunting but we have a wide selection of all womens clothing. Scarfs, both warm and light. Hats and gloves and full winter selection. We have lots of nice jewellery gifts. Stirling Silver, we have some really beautiful jewellery there. Sparkly shoes are on half price. We stock a new Canadian supplier Dolcezza with beautiful puffer coats. We stock Adini, Marble knitwear, Casamia. Loads of gift ideas." Jayne

Fancy That
"We sell everything that you would need to knit. Huge range of colours of wool and all the accessories that you need, various sizes of needles etc… We have in stock things for absolute beginners to the more advanced knitters. We also sell War Hammer games which is from Games Workshop. They are played the world over, models to make, paint, collect and then to play with. We have starter kits here and a range of different models. They are made in Nottingham, people travel a fair way to come see the stock that we have in." Steve & Linda

Pontardawe Golf Course
"Golfing garments, waterproofs, winter stuff, sweaters, underlayers, polo shirts. We have stock with the Pontardawe Golf Course crest on it but also without. Golf accessories, balls, bags, tees, gloves, anything that isn't in stock we can get in. We also do vouchers both for the club shop or for playing golf. Anything golf related really." Geraint

Lliw Building Supplies
"It is easy to forget about Lliw building supplies unless you work within the trade. Whenever I have bought tools of any sorts, I am always glad when I remember to check there first. I find them a lot cheaper than the multinational companies and the quality that they have is much better than some of the stuff which you find elsewhere. Crucially in my instance, where I know little about DIY, they are very helpful, give genuine advice on what is needed and often save me money by suggesting a different option. If anyone is thinking of getting a tool for someone this Christmas then I would recommend trying there first."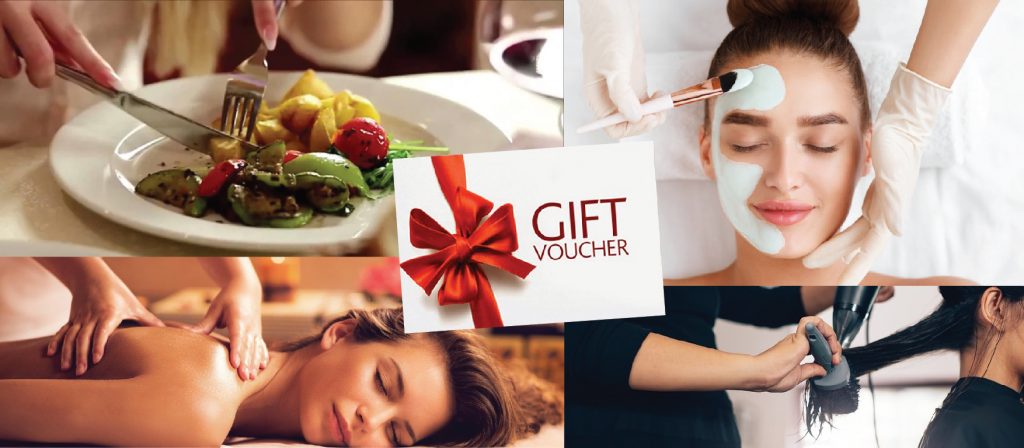 Vouchers, Sports Clubs etc…..
Vouchers can be purchased from loads of places in Pontardawe. Whether a pamper session at one of the beauticians. A haircut. Or eating out at one of our great pubs and restaurants or even one of the takeaways. It is another option for supporting local businesses whilst giving a great gift.
Local sports teams offer their own merchandise. Embroidered polo shirts, jackets, jumpers, coats, hats, scarfs, replica kits etc…. Whether for the 5 year old playing for Rhos FC or the parents who support them on the touchline. Most clubs can be found online, facebook etc…

Local Chains
If we still can't find the perfect gift in one of our local independent shops, then Pontardawe still has plenty more to offer in our chain stores. I managed to complete my whole Christmas shopping in Pontardawe a couple of years back which involved ordering a few things into the stores at Tesco and Argos. I find Argos particularly brilliant; prices compare with any of the online shops and they pretty much sell everything and we are still supporting our local employment.
There will be loads of other places which I have not mentioned. Local online shops, local places on facebook and obviously the charity shop.
If we all shop locally a little more this Christmas then the whole community benefits.