5 Greatest Swansea Transfer Windows of the last 25 years
5 – 2003/04
I have put this season in at number five because at the time, the other campaigns were more exciting. However, the Summer of 2003 turned out to be the transfer window which completely changed the path of our club. This is the most important transfer window in our clubs history and led to the Premier League journey.
Brian Flynn's side just avoided relegation from the whole football league the season before (Swansea 4 -2 Hull) and so we desperately needed something.
In the film Jack to a King, our previous owners stated that they regretted not doing a little bit more the previous season. The fear of relegation and what it would have meant for the club and city had maybe kicked them into being a little more generous in the transfer window. We were still dealing with free transfers and loans but the ambition was increasing.
The players coming in. Let's start with a very promising young defender in Izzy Iriekpen. One of our greatest ever free-kick takers and still loved personalities Andy Robinson. The big target man who is now Millwall under 23s head coach Kevin Nugent. Speedster and former Burnley youngster Bradley Maylett and a return on loan of a Mr Alan Tate.
That is a very decent window in itself. But on top of that we added Leon Britton, who was already a hero with the fans after winning two penalties in the crunch Hull game. We then added a Spaniard named Roberto Martinez and if that wasn't enough, we somehow managed to sign Lee Trundle.
League 1 to League 2?
I'll never understand how we signed Lee Trundle. He and Andy Morrell had a wonderful partnership which saw Wrexham promoted to (what is now) League 1 the previous campaign. Whilst we languished in 22nd in the same league. It was the marquee signing of the summer. And although we knew he had goals and assists. We didn't realise quite how many or the bag of tricks which came with him.
There was a buzz around the club, although expectations were still about avoiding the drop and maybe pushing onto mid-table. What this transfer window did was added personalities to the club and relationships which would last forever. Lee Trundle, Leon Britton and Alan Tate are our 21st century club legends and this campaign forged these players at the club.
As the Swans moved to the Liberty a couple of years later, we will never know the exact importance of Lee Trundle on the gate receipts. People, kids who are now adults, started watching and loving the Swans because of him. Swansea averaged 3,690 fans the season before Lee Trundle joined. By the end of his third season with the club, we averaged 14,112. Obviously, the Liberty was a major factor but the Trundle signing was absolutely immense.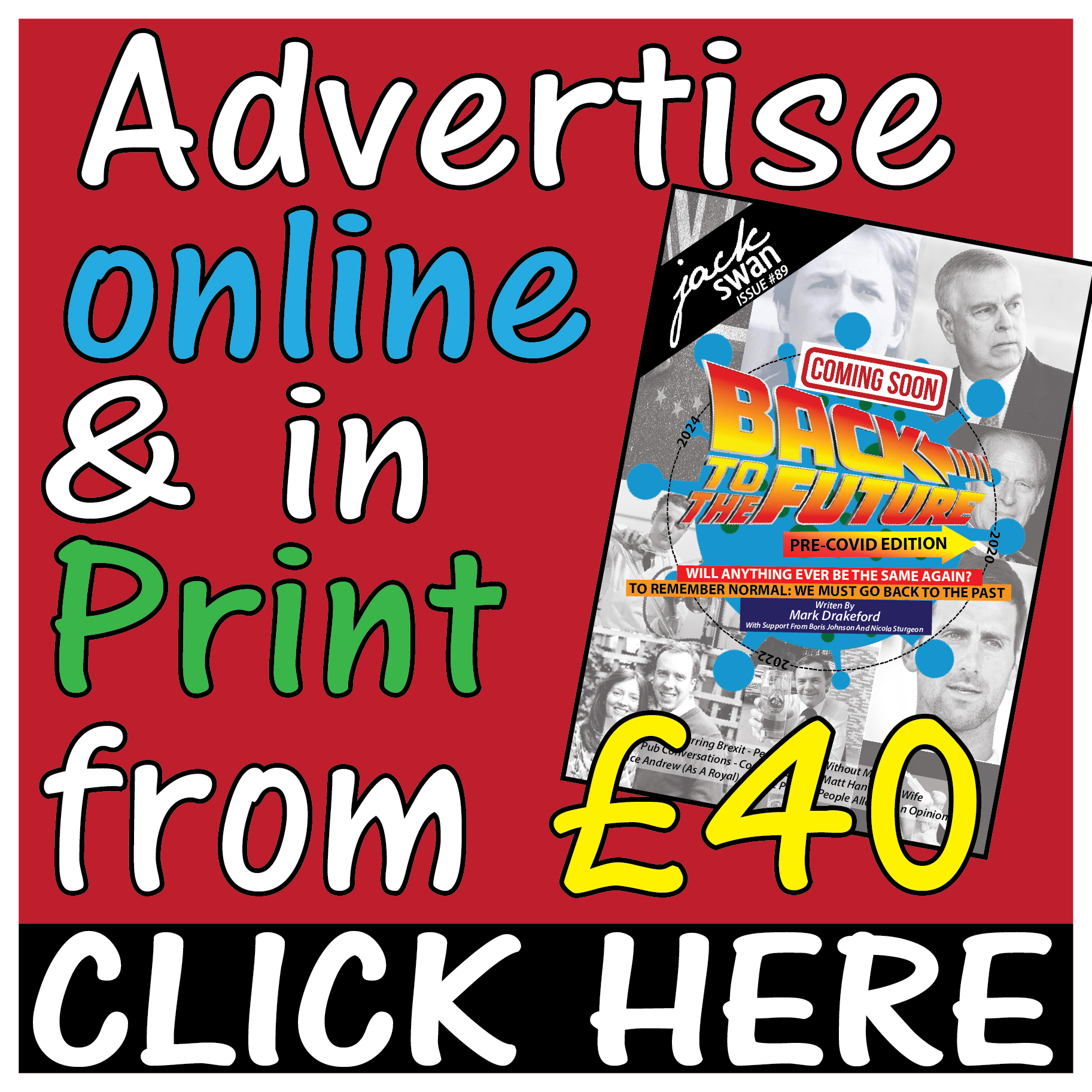 Then there was Leon Britton. The greatest player to ever put on a Swans shirt. Where would the club be without him? We are talking about a player who guided us through every league. Someone who played at the club under 13 managers between 2002 to 2018. A free transfer this summer.
Martinez
And then Roberto Martinez. What can you say? As a player, he changed the way that we played our games from centre midfield and then as a manager, he completely transformed the direction that we were going. The formation, the diet, the possession football, the attitude towards the game, every aspect of the club changed.
In this transfer window, Brian Flynn re-wrote our history. Without these signings, the club that we now know would not exist.
The season saw the club finish comfortably in mid-table but it wasn't enough for Flynn to keep his job. However, the core of the side which he brought in in this transfer window went on to dominate the Swansea dressing room for many years.
4 – 14/15
Garry Monk took over the Swans temporarily in February 2014 and was given the full-time job that May. As a coach and tactician, fans were happy with the appointment but there were questions over what he could do in the transfer market.
On top of that, fans had to deal with seeing Ben Davies and Michelle Vorm leave to Spurs, plus Pablo Hernandez, Chico and Michu all leaving the club.
It was a concern but the player sales meant that the club could afford to splash out a little. Fans favourite Gylfi Sigurdsson was the pick of the crop, a signing which was merged with the Ben Davies and Vorm transfers to Spurs.
Argentinian international centre back Federico Fernandez also joined what was now becoming an established Premier League club. Ecuadorian winger Jefferson Montero was added that summer too alongside fellow speedster and Gambian international Modou Barrow.
Polish international Lukasz Fabianski joined on a free transfer, as did Bafétimbi Gomis, a current French international striker in the prime of his career. A young Matty Grimes was picked up for the future with a big reputation in the lower leagues and despite uncertainty, the club had an incredible summer.
This was putting the club on the map. No longer were Swansea a lower league club having a spell in the Premier League. This was a Premier League club with ambitions and one which players wanted to join. Previous campaigns had seen the club make 'under the radar' signings but this was different. This was a mid-table club able to go toe to toe with other Premier League clubs and come out on top.
Internationals
Gomis was 28. He had 12 caps and 3 goals for the mighty France. He'd cost his previous club £13 million and had scored a Champions League hattrick. At 29 years old, Fabianski had already played in the Champions league, he had won the FA Cup, he was known as a top keeper but played second fiddle at Arsenal. Siggy was well-known for his quality, he had already scored 15 in 76 Premier League games from midfield but was not getting game time because of the world class Eriksen.
These were not unknown talents. These were proven players that would make the starting eleven of any team outside the top ten or twelve in all of Europe.
These players were added to a squad of established players and the expectation was not just to avoid the drop but to challenge for the top half and maybe more. An opening day of the season win at Old Trafford was followed by Burnley and West Brom and Garry Monk enjoyed winning Premier League manager of the month in August as the Swans sat top of the table.
The club went on to finish 8th at the end of the season but this remains the peak of ambition during any transfer window. At no point before or since have the club looked willing to challenge mid-table Premier League clubs to player signings.
3 – 2000/01
The Swans were on a high under John Hollins having won promotion from Division 3 the previous season. There was a buzz around the club which we hadn't felt in some time. A manager from Chelsea royalty, a defensively solid, tight-knit group that just needed a little bit of flair added to it. Expectations were there that we could push up the leagues!
Before we go on, for those fans who only realised that there was a football club in Swansea when we reached the Premier League, we need you to understand a few things. In the preceding years, Tommy Mutton in 1999 was our most exciting signing for some time. At £10,000 the signing from Bangor City was the first one which had cost any money for several transfer windows. We had to wait until 2004 before we splashed out any a whopping £35,000 on Paul Conner.
So please, lower your expectation from what some of you may be used to.
French Connection
OK thank you. Now there is nothing that says flair and excitement in the lower leagues than a foreigner! The more foreign the better! We already had the eccentric Jamaican Walter Boyd in our group, but it was about to get electrifying.
French trio Matthias Verschave, Nicolas Fabiano and David Romo were announced and were soon joined by Venezuelan international Giovanni Savarese Rubinaccio.
These were names that we couldn't say. We weren't as used to Spanish and French names as we are today, The Arsenal back 4 was still Adams, Keown, Dixon and Winterburn. They still had David Seaman in goal. Football boots came in one colour; black. We didn't have diving. David Seamans hair was abnormally long, short back and sides or shaven all off was your standard footballer. Then suddenly, Swansea were signing these a Venezuelan international!
In 1991 Reuben Agboola became the first Swansea City player to represent the club having won an international cap for any country that wasn't Wales, Norther Ireland or Eire. There's a fact for you! Swansea now had 2 in the same side, Boyd and Savarese.
Hollins added Englishman Martin 'Psycho' Thomas to the mix just to add that little bit of steel and we were ready to go. This was as exciting as it could get.
The swans were relegated with 37 points but that summer, nothing will beat!
2 – 07/08
This was the birth of the Swansea Way. The Swans didn't just go up this season, we destroyed the league. It is hard to remember how good we were in League One that season but our starting line-up wasn't that far short of the team competing in the Premier League a few years later. We were far too good for the league and the summer of 2007 was beautiful.
Martinez had already explained to the fans what the plan was. We understood his philosophy. It was sexy football. We were going to do something which had never been done before and that was to play a continental style of possession based football in the lower leagues. That was exciting enough, the players who came in just took it to a new level.
You generally don't get many fans at pre-season friendlies but this summer was different. Each game saw more and more fans following, the word was spreading, something was happening. This despite the club selling our best and most exciting player Lee Trundle to Bristol City.
Angel Rangel joined the club however he was an unknown. As was Andrea O'rlandi, Guillem Bauza and Ferrie Bodde but they all joined this summer. As fans we were more excited about Paul Anderson, a young up and coming winger at Liverpool. Manchester United loanee Febian Brandy also came back with a big reputation as the next big thing from Old Trafford.
Jason Scotland signed for £25,000 having banged the goals in up North and goalkeeper Dorus De Vries signed on a free transfer. They were joined by Centre back Steven Watt but it was the £150,000 signing of Darren Way which was the exciting signing of the summer. The 5 foot 7 midfielder from Yeovil turned out to be a bit of a miss-fit here and had two pretty miserable seasons but at the time… so exciting!
FIREPOWER!
The biggest factor for our optimism though was Roberto Martinez. He brought a belief into the whole club, and you could feel it, it was buzzing. For the first time in decades, the Swans were being discussed around the city. You didn't recognise every fan any more, there were too many.
I still believe that if it wasn't for his injuries then Ferrie Bodde would have gone on to captain the Netherlands. He would have been at a Champions League club. He went from being an unknown to being a hero before he'd even started his full debut. That is how good he was but that is also how much talk there was about pre-season.
Scotland was banging them in. Bauza was this breath of fresh air who just kept running. Angel Rangel was a cultured (if a little soft at first) full back like we'd never seen before and they all liked having the football. It was alien to us. They actually enjoyed having the football at their feet. We were so used to seeing every side in the lower leagues get the ball and quickly shift it as far up field as possible but suddenly we were seeing players keeping the ball.
The swans pissed the league, Ashley Williams joined on loan later in the season and obviously stayed on. It was a special campaign and a phenomenal summer.
1 – 2012/13
It didn't start well. Scott Sinclair couldn't turn down Manchester City and so he joined Rosie Webster and Sally up North. Soon followed by our Gaffa; Brendan Rogers, the man who had brought us to the promised land. Then, our beloved Joey Allen (it still pains me to think he's never wore a Swans shirt since!)
'In Huw We Trust' was the belief and he soon appointed Michael Laudrup, a well-known genius as a player but what was he going to be like in the transfer window?
There were raised eyebrows when Spanish international Pablo Hernandez replaced the outgoing Sinclair out wide. A transfer which put Swansea on the map. Fellow Spaniards Chico Flores and some guy called Michu also joined as the Swans love affair with Iberia continued (Michu would go on to become the undisputed 'Premier League signing of the season').
South Korean international Ki Sung Yung joined from Celtic to replace little Joey and the versatile Dutch winger/midfielder Jonathan De Guzman was added on loan.
It was the most exciting transfer window that we have ever had in these parts. An A-list managerial appointment who backed it up with signing after signing. Expectations were high and they soon went off the scale with an opening day 5-0 win away to Queens Park Rangers. Followed up with a 3-0 home win at West Ham and 'we are top of the league' chants from the Jack army.
Has football ever been so sweet in SA1?