PONTARDDULAIS 6 YEAR OLD RAISES £130
Cari, 6 years old from Pontarddulais has raised £130 for Llys Nini by making and sewing 130 lavender pillows with her sewing machine and selling them at various places including her school.
It has taken her a few weeks but she has managed this feat all by herself and donated the £130 to Llys Nini.
The dog charity in Penllergaer were clearly take back writing "Well little Cari has touched all our hearts today .. on her sewing machine she's worked so hard for weeks & made 130 Lavender Wheat Bags & sold them for £1 each .. with some help from her four legged best friend .. thank you sweetheart absolutely amazing ! "
Cari has a facebook page which we have a link to below and her mother Sian is hoping it could inspire others: "we did a facebook page and llys Nini did a little feature on her. I just think it could be a positive influence for others & to give other kids ideas"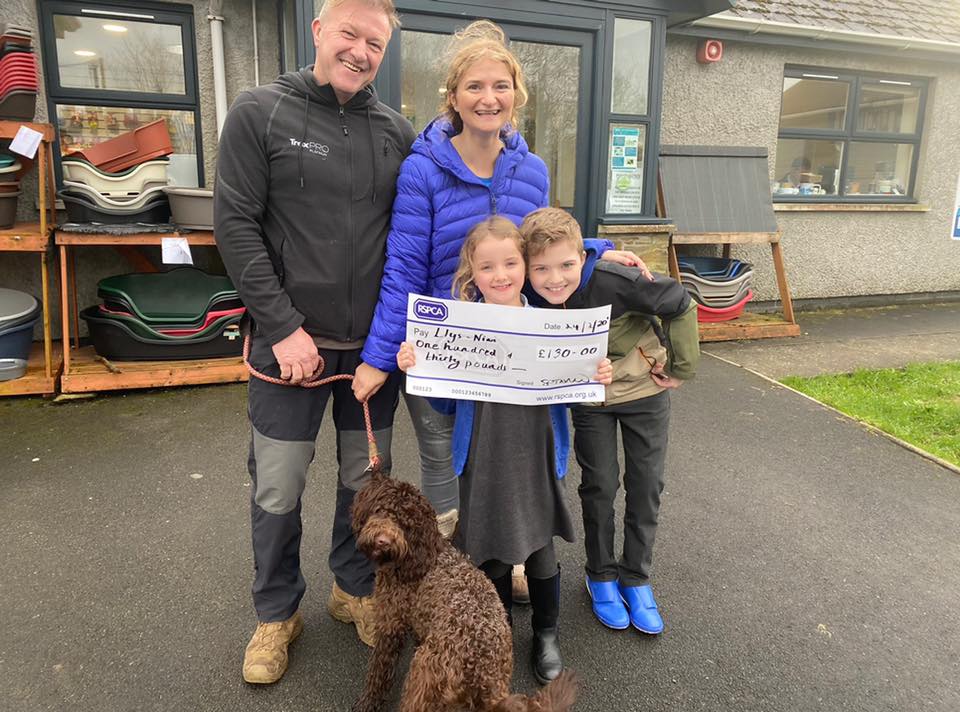 After throwing some ideas about with a friend, Cari & her mum decided to make good use out of her new hobby with her sewing machine using all sorts of materials & crafts from home 
The initial aim was to raise £50. Sian started selling the Wheat Bags in Sians Beauty Clinic in the village but clearly demand grew.
It is always inspiring to hear what can be achieved, even by our very youngest with determination. Well done Cari, you have done everyone proud.
Feel free to LIKE her page & comment to keep her motivated. 
Thank you !!! CLICK HERE TO LIKE PAGE