MY GREEN 'SWANSEA' VALLEY

The Swansea Valley is looking a lot cleaner thanks to a large group of volunteers. In a short space of time the community have got together and already began to make a big difference.
"Since the launch of My Green Valley just a few short months ago, we have been ploughing ahead with our quest to bring about positive environmental change in the Swansea Valley."
"First on the agenda was to organise monthly litter picking events focused on big litter hotspots in the area, such as along the canals, and around some of the local schools. Each pick has drawn groups of 30 + enthusiastic volunteers, and to-date we have collected in excess of 100 bags of rubbish. This doesn't include all the additional items we come across and remove, such as microwaves, fridges, vacuum cleaners, bikes, tyres, shopping trolleys, chairs and mattresses. That is A LOT of litter no longer scattered around our green areas."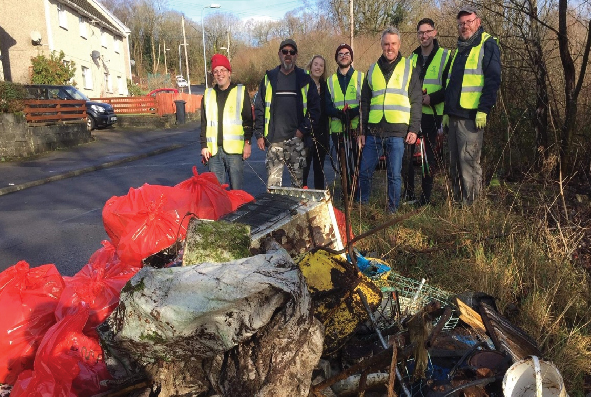 "In March, we recruited and launched our team of Area Ambassadors – a dedicated group of volunteers who are each responsible for an area or village that make up the Swansea Valley. They will be organising litter picks in their areas throughout the year, with the aim to stay on top of litter on a super localised basis. "
"We are also thrilled to have been granted funding from the Trebanos Community Fund, which allows us to purchase litter picking kit for each of our Area Ambassadors. We have been running out of kit at our litter picking events, so this has been fantastic news for our organisation. "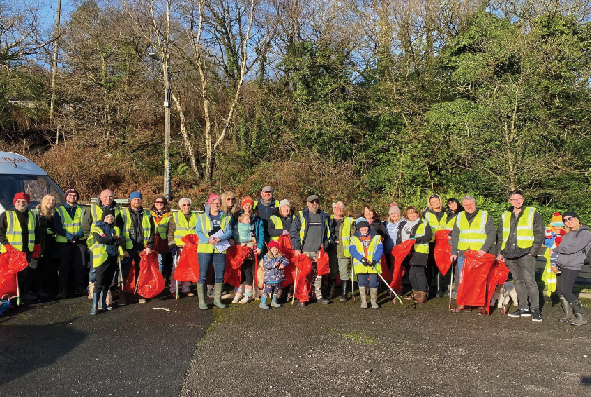 "We have several exciting (and challenging) projects in the pipeline, and we hope to share these with you in the next edition. In the meantime, we would like to extend a heartfelt thanks to all of our volunteers for their hard work, support and enthusiasm, without which there would be 100 bags of rubbish still clogging up our beautiful valley."
If you would like to be involved with My Green Valley in any way, please like and follow our Facebook page (My Green Valley), or email; mygreenvalleyorg@gmail.com.