Loyalty goes both ways Russell Martin – Swansea City Fans
I like Russell Martin. I like our style of play and I trust the progression. To use a career metaphor, I feel like we are climbing a ladder that we want to. We may be near the bottom of it but it's one worth climbing.
I hated Steve Coopers ladder. It was dull and boring but more importantly than that, I don't think it got very high. We were near the top of where that ladder could take you. Being solid in defence waiting for a defensive mistake from the opposition can be fruitful in the Championship; but you will be waiting weeks and months for that same gift in the Premiership.
We see this time and time again. Cardiff's two stints in the Premier League are great examples. Prior to their time in the topflight they managed an average of over 1.5 goals per game. This dropped to 0.8 in the higher league. Clean sheets don't come easy either, they averaged letting in 0.9 goals per game in the Championship and 1.9 in the Premier League.
Short-fixed promotion
There are some trialled and tested short-fixed ways to get out of this league, however the success is equally as short. Anyone who thinks Swansea were going to achieve anything other than total embarrassment should we have gone up last year are deluded. Cooper would have done a fine job in getting us up but after that; there was no plan.
The sides which have gone up and stayed up have generally had a genuine long-term game plan and playing philosophy. Think Bournemouth until last year, Southampton, Burnley, Leicester, Brighton, Wolves and of course Swansea before that. The clubs which have overachieved have done so without papering over cracks but creating a system which everyone understands.
The Swansea Way
So, Martin has a plan to install the Swansea Way and it will lead to success… probably… maybe….
However, he can fuck right off if he thinks that he can take the Brighton Job next winter!
Loyalty is rare in football these days. I must confess to having a newfound respect for Wayne Rooney; his dedication to Derby and refusal to consider the Everton job must chalk off a few negative opinions he'd amassed from bedding grannies.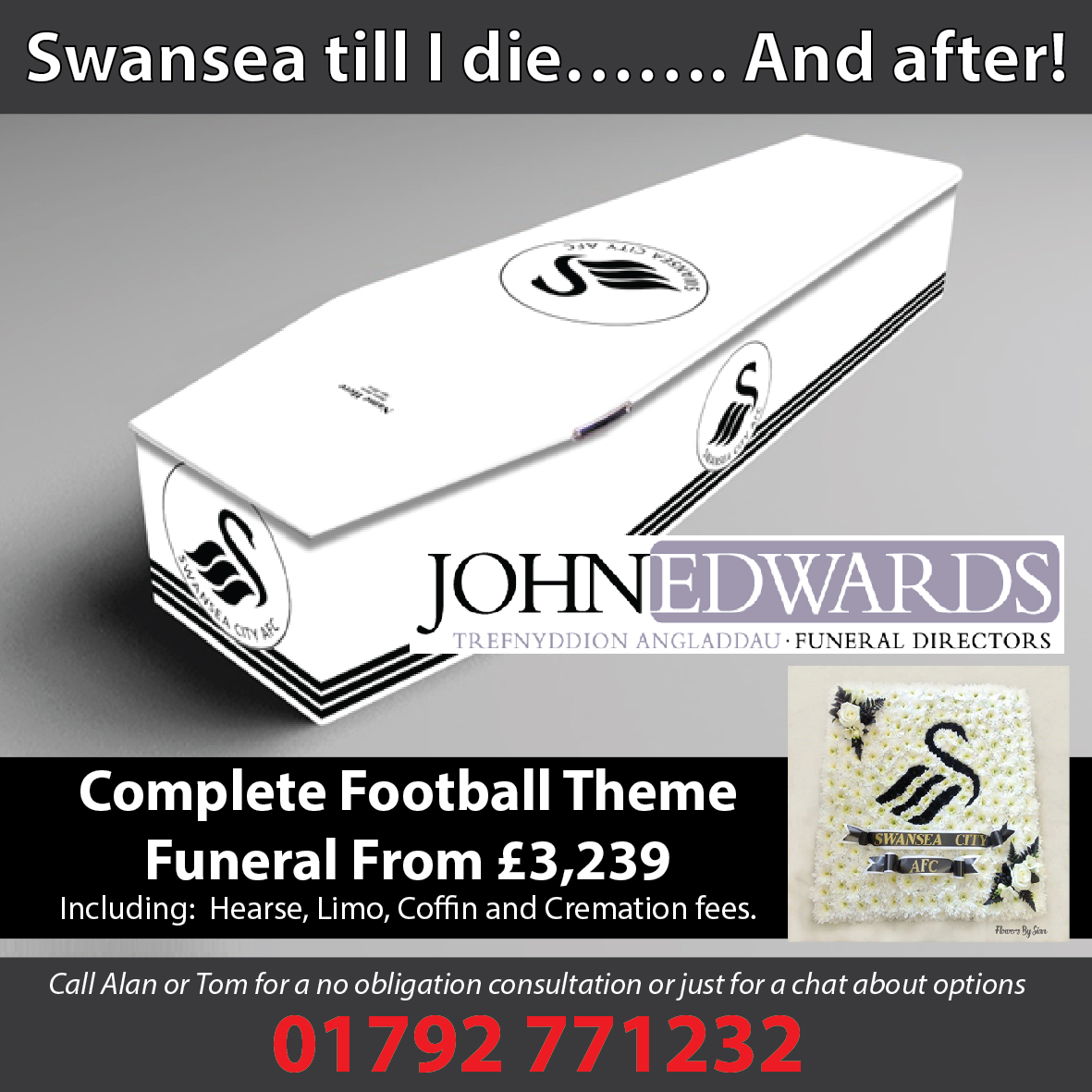 What we are seeing there is a manager repaying the faith which the fans have put in him. Russell Martin wouldn't have been able to take any other job in the top two flights and expected the fans to settle for a year of transition.
Our club reached the play-offs in the past two campaigns. Missing out in the final last time out. No fan is expecting the same now. However, except for the odd grumble, the majority still give him full support. We are buying into that philosophy.
Transition
The long-term transition of the playing style is something the fans can abide but what cannot happen is the gaffa thinks that it's OK to leave once results glow.
Loyalty goes two-ways. As fans, we will give Martin the season of transition he talks about but that needs to be repaid. He talks about how next season will be different, that we will see a new swans but for him to be worth a 'transition' season, he needs to be here for two or three more. He left MK dons after less than two.
It is a strange industry. Managers like Martin are of an age where their kids go to school. I've wondered for a while whether a real long-term commitment between club and manager would pay-off.
As things stand, managers are usually a few games away from the sack or a few away from attracting interest from a higher club who have just given someone else the sack. Clubs then face the issues of recruiting someone else; new ideas, style, backroom staff etc… or in this case a 'transition' season.
10 year plan
Whilst the managers uproot their families, new house, kids in new schools, no friends, no favourite boozer, Waitrose doesn't exist in these parts, it's an upheaval.
If the Swans said, 'our next managerial job will be for 10 years. Guaranteed' (unless gross misconduct). However, any club poaching him would have to pay £100 million or something to get them out of contract. Could that work? Could you attract a better quality of manager? Have an ever changing contract which goes up with promotion and down with relegation.
Post-Fergie, United have struggled partly because every manager since has been temporary. Don't get too attached, don't care too much of what they think because the current gaffa won't be here too long; it's what most players at most clubs think.
When Fergie was there, he was your only chance of playing for that football club. You had no second chances, there was nobody bigger or more important than him, what he said was paramount.
I've seen enough to say that I'd be happy to offer Russel Martin a ten-year contract now. A cast iron guarantee that he can be here, with his family for the next decade. If we go down then he won't get sacked, if we go up then he won't leave for Brighton or Liverpool or Barcelona. That's a proper commitment.
Mutual Consent
He can rest assured that his family (if he has some – I don't know) can be schooled in the same school, his wife (don't know if he has one of them either) can work in the same job, enjoy the same coffee friends or whatever.
If things go wrong, then the gaffa learns from the mistakes in the same way that we all do, and he will get better from them and be allowed to make them.
Obviously, this will never happen, or we are certainly a long-way from it anyway. There is a tendency with football to follow trends. Whether that is 4-4-2 in the 90s or three at the back in the 2020s. The side that first adopts the change is usually the beneficiary.
At present, the trend is for managers to have a two year (at most) revolving cycle. If one of those years are going to be 'transitional' then I think we must look into other options. Surely its either instant success with a constantly rolling managerial merry-go-round or a transitional season with a three or four year plan?
Essentially, Mr Martin, do not ask for patience and support in the hard times and then piss off for greener grasses when we start smelling success.