LAURA & KERINA: MY GREEN VALLEY
For this months Ponty People, I spoke with Kerina and Laura from My Green Valley. I started by asking when was the first time they set foot in Pontardawe?
Laura: I first set foot in Pontardawe about four years ago – my brother had moved here with his wife who grew up in the area, and we came along for a visit. I remember taking a walk along the canal and river and thinking that this would be such a lovely, peaceful place to live. I was pregnant with our son, and after living in and around Cardiff for many years, and in Windsor before that (my husband in Texas before that), we were ready to move closer to family and have a more rural life when the little one came along. We found a house, fell in love with it, put our house on the market, which sold very quickly and then found ourselves homeless for 8 weeks until our purchase went through – luckily, my brother and his wife opened their home to us, which is where we lived when Theo was born. We have since settled into our own home and have been renovating it in bursts ever since.
Kerina: October 2010
What made you stay?
Kerina: Location, location, location. Central to all of the activities that we, as a family like to do.
How did My Green Valley begin?
Laura: In late 2019, I decided to do some litter picking along the old railway line in Trebanos – its near where we live, and the amount of litter that had built up there made me both baffled and angry. Keen to be more involved in the local community, I organised a community litter pick in Trebanos which ended up being quite well attended – I realised that there was both a need and an appetite for this kind of organised group litter picking in the area, so put a call out on social media. Kerina responded, we met for a coffee and the rest as they say, is history! My Green Valley has grown both in numbers and scope in the last year and a half – Kerina and I run it on a voluntary basis, but the support from volunteers, members of the community, local businesses and councillors, has been absolutely incredible.
Kerina: I became a Keep Wales Tidy Litter Champion in early 2019. I wanted to set up a group but was unsure how best to go about it, so when Laura posted on Ponty Voice that she was looking to set up a litter picking group I contacted her, we met for a chat and that was the start of My Green Valley.
Does it anger you picking up other peoples rubbish?
Kerina: Seeing litter spoiling where we live makes me grumpy, it is why I started litter picking. Rather than grump about it, I did something about it. Certain items do anger me, broken glass is one of them, I hate seeing something that is so easy to recycle become a hazard to wildlife, pets and other people who want to enjoy where we live.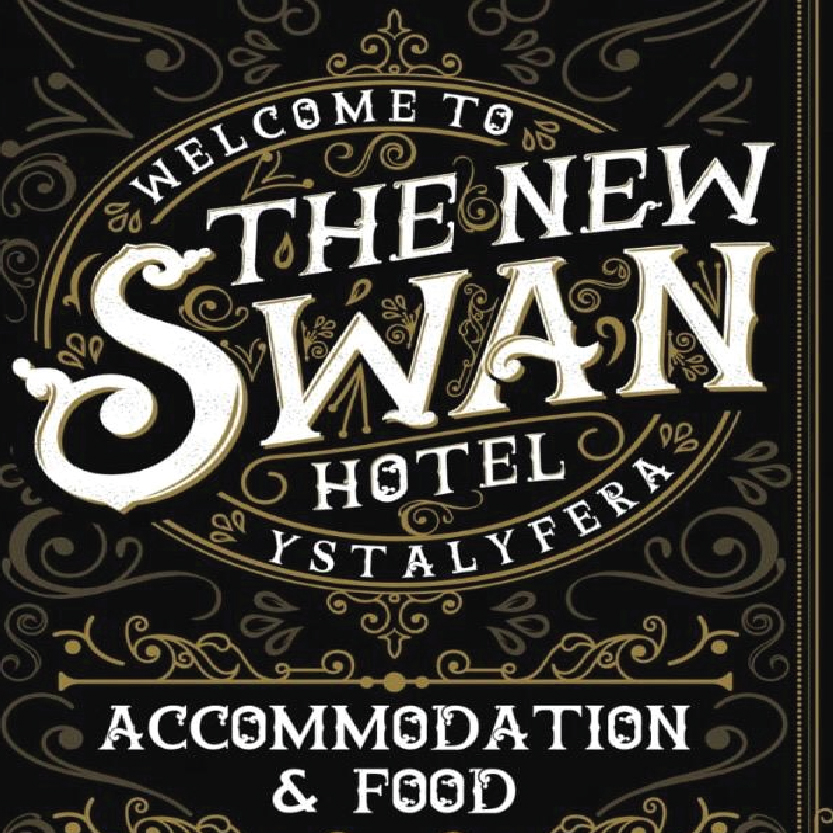 Laura: Litter picking can seem like quite an arduous and thankless task – there is always more litter, and the more you pick, the more you notice. BUT, seeing a green space transform from a dirty mess back to its natural beauty, is fulfilment enough – and this valley has a lot of those green spaces that deserve to be preserved and enjoyed in their natural state. We are now finding that in many areas, we are picking at a 'maintenance' level after already removing the decades-old waste that had accumulated, and we are receiving feedback from our regular volunteers, that they are filling less and less bags on their usual routes. This is so encouraging to hear – success for us, would be in My Green Valley being no longer needed. I feel very passionately about getting people to take more pride in their beautiful surroundings here in the Swansea Valley – even if its just keeping the tiny piece of pavement and street outside their own homes, clean and tidy. If everyone did that, the task would be much more attainable.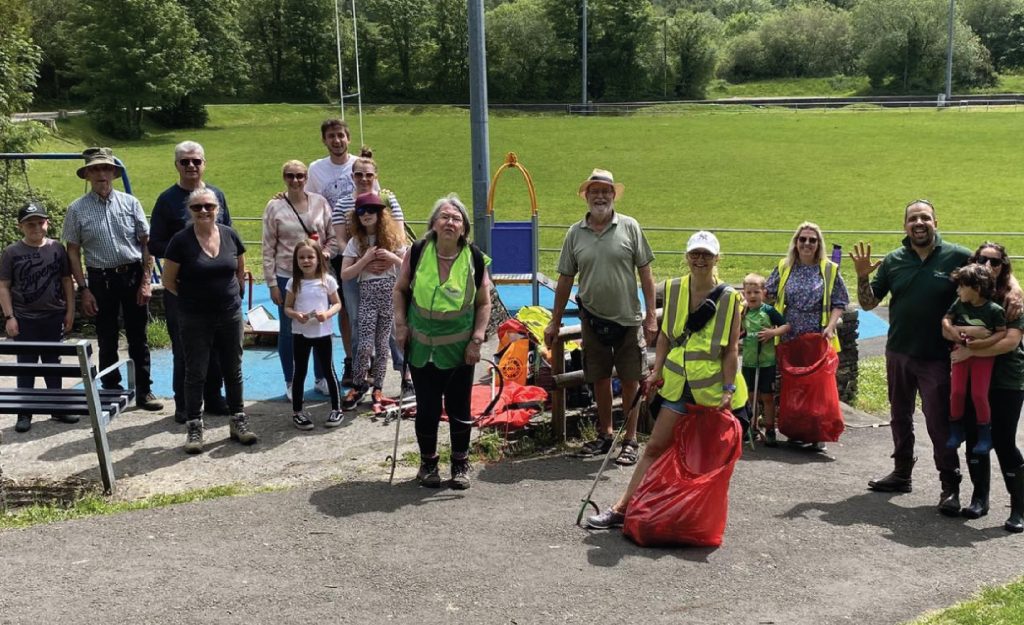 Last month you launched 'My Green Roots', what is the plan for this?
Kerina: We will be using the work created by the pupils who entered the competition to have information signs made, which will be placed in litter and dog fouling hotspots all around Pontardawe. We will also be running an anti-litter campaign using the kids work and hope to create a calendar incorporating their poems and short stories all complimented by pictures of our beautiful valley.
Laura: We have numerous projects either in motion or in the pipeline, to engage with various groups within the community.
Pontardawe Youngsters
Do we give our youngsters enough credit? I feel like in Pontardawe, a lot of people see kids as trouble, especially teenagers
Kerina: We have had such a positive response from primary aged school children. They are fiercely passionate about keeping where they live clean, and their complete outrage that people drop litter – especially in the park where bins are provided or where it can harm animals is absolutely justifiable. At such a young age they know dropping litter or not picking up after your dog is wrong, and they can't understand why some people – who are older and should know better – do it. I can't explain it either, but at some point people's attitudes change. Maybe they no longer care or maybe they never knew better in the first place. Social Media gives us a platform to point the finger, apportion blame, garner support for our grievances, and find justification for who we feel is responsible. Social media does not often work the other way round to praise people who deserve it. Most certainly not all teenagers are bad, but the few can give the many, a reputation of disinterested trouble makers.
Digging up gardens
Like many people, I was out in the garden during lockdowns. I found myself digging up ancient rubbish, 50-60 year old glass, china etc… Are you finding similar? Stuff been there generations? It made me realise that littering is no new issue

Kerina: Yes, I would say that when we tackle a new area up to 50% of the items found have been there for a considerable time. This is especially noticeable with old cans and plastic bags. Where the bags have been exposed they disintegrate when you try to pick them up, but if you dig down a bit, the rest comes out whole, and the old cans show no sign of rust, like the modern aluminium ones do.
Valley Looks Cleaner
There is a noticeable improvement to the litter problem in the valley. You must both be really proud to see how well My Green Valley is doing?

Kerina: My Green Valley has grown beyond anything that we could ever have envisioned. We thought that when we went into lockdown last March that the group would stop, the opposite was true. People want where they live to look nice, they don't want piles of rubbish littering the streets, footpaths and green spaces of our Valley, and every single volunteer who has given up their time to make where we live a better place is a true asset to the community.
Laura: My Green Valley isn't me and it isn't Kerina – it is the people of the Swansea Valley, who tirelessly come together and give up their own time and energies to do something truly worthwhile.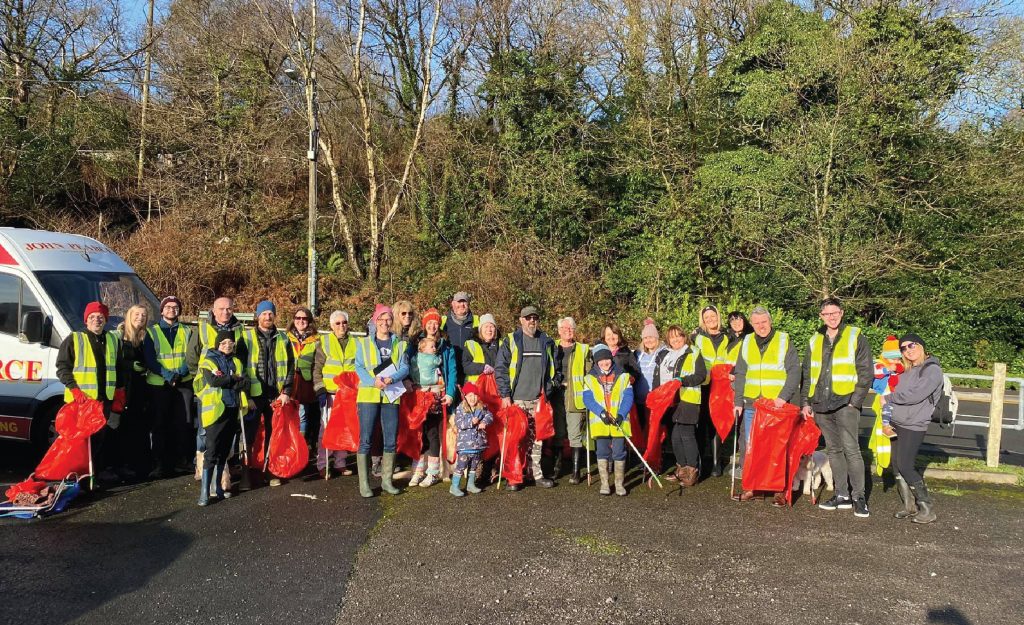 What is the best thing about Pontardawe?
Kerina: The view from my house and the people who selflessly give up their time to better our community.
Laura: And it's this sense of community here, that I love most about Pontardawe – after living in Cardiff and Windsor for many, many years, I still barely knew only my immediate neighbours. Here, there seems to be so much more going on, so much more involvement and activity. I've made some great friends through our group litter picks, so to be able to get back out of lockdown and encourage people to embrace the social side of litter picking, is a real gift. Fresh air, friends and neighbours, exercise, and giving back to the environment and to the community – it ticks so many boxes.
The worst thing?
Kerina: The people who think it is acceptable to do as they please with no regard to how their actions may affect others or where we live.