5 BEST Jack Swan moments – Jack Swan Magazine
1) Roger Freestones House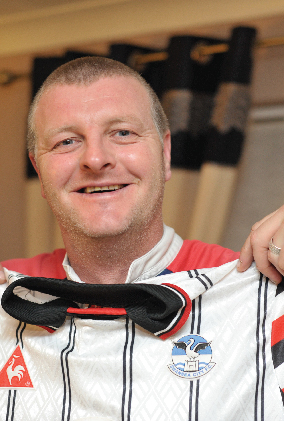 Everyone has their Swans hero, but Roger Freestone is a hero to so many of us. It seems a different lifetime ago that we would make goalkeeper hands on the North Bank and rock them side to side whilst singing the Welsh internationals name.
Anyway, a few months after starting the magazine. I got more and more confident and ambitious with what we could do and who we could approach. The ultimate at the time was getting hold of Freestone and him inviting me and cameraman Spense to his home in Newport where his wife had baked a beautiful cake for us to try.
The man is a legend. A brilliant guy, that just oozes fun and laughter. A real family man but someone who'd applied his trade just before money in football became insane. Today, 4 years at Chelsea and 42 first team appearances would be enough, on its own, for anyone to retire comfortably.
Yet even with the 13 years (and 552 matches) at the Swans that followed, there was no huge mansion, no forecourt of sports cars. This was a working-class man, working as a delivery driver at the time.
Whilst talking to him, it was clear that he was nearly (not quite but nearly) as excited as me and Spense to talk about his career.
As the years have gone on, I've been able to speak to and meet up with a number of ex-players. The basic rule is that I only get to speak with players after they have hung up their boots. Recently, Angel Rangel invited me over to interview him at his house.
I'm sure neither Angel nor Roger will mind me saying that the contrast in their retirement will be stark. I can't imagine the Spaniard needing a 'real' job to pay the bills anytime soon.
Having said that, whether it be Angel, Neil Taylor, Jordi Gomez, Alan Tate or for this very issue Leon Britton, I have never spoken to an ex-player that had lost their roots.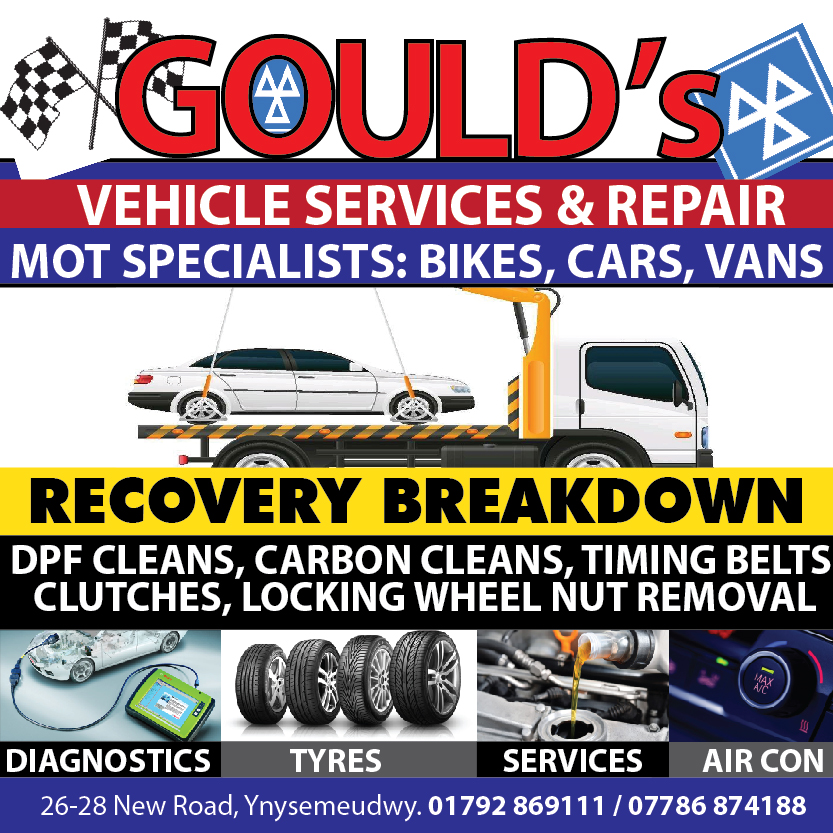 There is so much that is shit about Football. The club owners with money that alienates fans. Big TV deals that mean fans having to travel at 3am in the morning to watch a midday kick-off the other end of the country. But the players are generally good, proper working-class lads that just so happen to be gifted at the game. Alan Tate gave up 2 hours of his time to meet me in a greasy spoon in Pontardawe. A place that he loved to have lunch; a no-thrills, home-made meat and 2 veg kind of café.
Meeting big Roger Freestone was my first real insight into the fact that these heroes of ours are essentially, ordinary guys. A cake was baked for the occasion. A very good cake I may add.
2) Good Morning Vietnam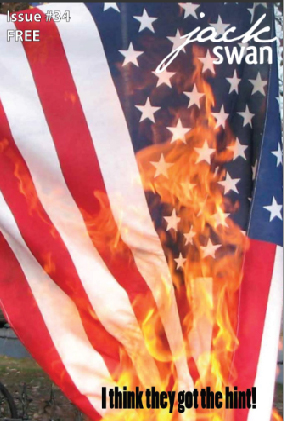 You may not think it, but the magazine does require a bit of work. The deadline isn't quite as tight now but in the early years there would be a real rush to put the magazine together. I'd get the magazine to print on a Sunday night. It needed to be with the printers by 8am Monday morning for them to get it straight onto the printing press and back to me in time for me to deliver them all by the following weekends home game.
Some of the magazine could be written up and designed beforehand but that Saturday (or even worst Sunday) fixture could change the whole tone of it. So, it was common to send the magazine to print 2 or 3am on the Monday morning. *The Sunday match always made for an interesting magazine because I'd usually have a few beers watching the game!
Usually, the last page that sort for the magazine, is the cover. Some are quick and easy. Some take hours of deliberating. This one was quick. An American takeover had just pulled out. Our club would remain, for the time being, in the hands of those we trusted most – Huw Jenkins and co.
The Supporters Trust played a big role in objecting to a takeover and as fans we were united against the American takeover! So, in the early hours, I found a picture of an American flag burning and I put that as the cover, with the line 'I think that they got the hint'.
Back then, I used to also put the magazine online and there was nowhere better to share it than the Planet Swans forum. Like everyone, I'd get abuse for everything I did on there because that was the Planet Swans welcome. In the early hours, just before I went to sleep, I sent the magazine to the printers and then posted the online issue on Planet Swans.
The next morning, after a while, I had a look on Planet Swans to see what abuse I'd got. I'd usually get a few comments like; 'shit as usual' or 'waste of paper', the kind of stuff you'd expect from people who lived their life behind a computer screen.
However, this was different. It was page after page after page. The cover had provoked a reaction far greater than I thought. There was sheer anger online. Everyone was united with the fact that I'd offended the whole world! This was right up there with murdering a baby, urinating on a cenotaph or becoming vegan!
Spense messaged me "is it too late to change that cover?" and it was. The Evening Post phoned me up asking me to comment for the article that they were running, it made the Sun newspaper and at least one person reported it to the police. But there was nothing I could do. Asides from throwing 5,000 magazines away and paying money (which I didn't have) to print them again but with another cover.
So, 5,000 inflammatory (like what I did there) magazines arrived to be delivered and I tentatively went out, shop by shop, pub by pub, café by café and delivered these incredibly offensive magazines. Expecting to be punched at any moment.
It was a real eye-opener to the fact that people in the real world and people online are very different. The response on the street was 'is this the magazine that's been in the news?'. After it, I had more people wanting to advertise than after any other issue. Jack Swan had become a household name. All publicity and all that!
There was a moment, that I'll never forget. A moment completely to myself, where I was outside the Vietnam restaurant in the Uplands, posting a cover of a burning American flag through their door. That will stay with me!
3) Poets on the Hill – the Jack Swan Awards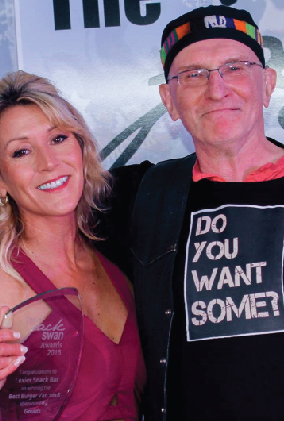 Jack Swan magazine was founded in a pub. A drunken night out when me, Spense and a few others got thinking and the next day, we got on it. Jack Swan awards, it may surprise you, was also founded in the pub. Essentially, all half decent ideas start in the pub!
I have Richie Saunders from the Gower Heritage Centre to thank for the idea. He had been to an awards night that the Evening Post or whoever had put on and he said, 'you should do a Jack Swan one'. Why not I thought?
But it had to be different. I have never (and you may have noticed) taken this magazine too seriously and the awards night needed to be the same. I didn't want something perfectly polished, the awards needed to be genuinely important and prestigious and look the bollocks, but I didn't want people on their best behaviour and worried about what spoon they should be using whilst eating soup!
I doubt I have ever been more nervous than that first awards night. 200 plus people, who had all paid to be fed and entertained and to see this awards night. Just to add to it, it was April 1st. Now, my mates know that I can be capable of the odd wind up. It seems that so did other people. I'd lost count of the number of people who double, treble or quadruple checked that this wasn't the greatest April Fools Day trick of all time. Imagine a couple of hundred people turning up to the Liberty Stadium, dressed to the max for an event that I'd pretended existed; even I couldn't do that!!!
Anyway, I don't want to blow my own trumpet; but we absolutely nailed it. Everyone turned up dressed to the nines, some in limos but it was never, at any time, snobby or made anyone feel uncomfortable or out of place.
The highlight, the stars of the show, without any doubt was the Poets on the Hill. They were exactly what the night needed and set the tone for what we wanted. They presented each award, with a short poem beforehand. Each poem was brilliant. Funny, clever, thought provoking but most of all and critically for me, 100% unique.
It was a night and an event that was pure Swansea. It wouldn't have worked anywhere else. It was a great feeling, a great night but I'll always be eternally grateful to the Poets on the Hill for their part.
4) Ferrie Bodde phones my parents' house
I can't remember the exact details, but I'd managed to track down the club where Ferrie was working. Looking at his Wikipedia profile, it may have been SV Wateringse Veld (although, right now, as with you; I don't think I've ever heard of them!)
Anyway, I emailed a club, asking whether a message could be passed onto our former Dutch midfielder and then got on with my day. A short while later, I had popped into my parents house and was taking a piss, when my father knocked the door and said "there is someone on the phone that I think you'll want to speak to".
I finished my business and took the call. "Leon, it is Ferrie. Ferrie Bodde" in a European, I couldn't say Dutch but obviously a European accent.
I then had one of those split seconds where your mind runs far faster than time. My first thoughts were, who the fuck is this? I'm in my parents house, on my parents landline, Ferrie Bodde doesn't have my parents number! But it would be a very strange coincidence if one of my mates had put a Dutch accent on, phoned my parents' house pretending to be Bodde just a couple of hours after I'd emailed the club he was at.
I'm racking my brain and thinking 'I haven't told anyone that I was even contacting him!'
I couldn't tell you whether it was a split second or half an hour of silence but Ferrie broke it with "I phoned the number you gave me and the person who answered gave me this number".
That cleared it up and I must say, what a lovely bloke. I've had the pleasure of speaking with him a couple of times since and he's an incredibly humble man. If his knees had lasted him, he would have been at a top Premier League club, with many caps for the Netherlands.
I often tell my youngest son (8), that he's seen Ferrie play. I've got Alan Tates testimonial to thank for that. I'll always remember the time that he phoned my parents' house though.
5) Starting back
Some of you are far more talented than me and have a genuine profession. I've bodged my way through life and this magazine is no different. It started as a bit of fun with the hope of a bit of drink money at the end of it. It has become my main income; it is far more work than in those early years, but it is what I use to pay the gas bill.
Like any small business, we have our ups and downs. The days when every pub wanted to advertise that they had a dodgy stream showing every Swans Premier League game was very nice. However, for every up, there is a down!
Covid put a sharp stop to the whole world. It was a nightmare time for every business. Asides from the lockdowns, pubs were closed and then open with restrictions and then closed again. When they were open, there was no security with how long it would be for.
There was absolutely no way that I could get a magazine out from the first lockdown in March or April or whenever it was in 2020. Throughout 2021, there was still no confidence. For me to be able to produce a magazine, I'd need there to be enough advertisers willing to pay for it and then to be 100% confident that I could physically distribute them, and that people would be visiting the places that they were left.
By early 2022, I'd come to accept that it was the end of Jack Swan and that it was time to bodge another living.
Then a customer messaged me 'when are you starting Jack Swan back?'.
When I received the message, my 13-year-old and 4 of his mates were in an escape room on the Kingsway, for his birthday. I was sitting in the waiting room outside. Bored, I thought, on the off chance, I'd send a text to advertisers asking whether they would be interested in an advert if I was to start back up?
By the time that they had escaped, (that's not the case, I'm pretty sure they failed, and the time ran out!) I'd managed to cover the printing cost of our first issue back.
I was taken aback. We are all aware of how difficult things are for small businesses right now and so for these companies to continue supporting the magazine really meant a lot.
So, I got back on it, continuing to bodge a life. We got the magazines printed and I'll always remember dropping the first magazine back into Derek's Record Shop. Over the years, pitting magazines in the same shop every month, you get to know people. As I walked through the door, as I was seen carrying the Jack Swans I heard genuine relief and the words "thank god. We are getting back to normality".
The Jack Swan magazine, to her, was a sign that normality had returned. These little magazines being left in pubs, barbers, chip shops, cafes and Derek's' Record Shop was a sign that the real world was back.