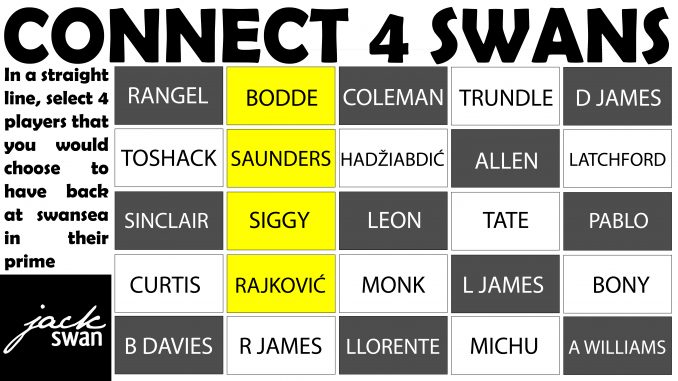 A little game for you. Chose 4 players in a row (think connect 4) that you would like to bring back to the Swans in their prime. Some incredible players there and its set-out so you are unlikely to be able to pick your preferred 4.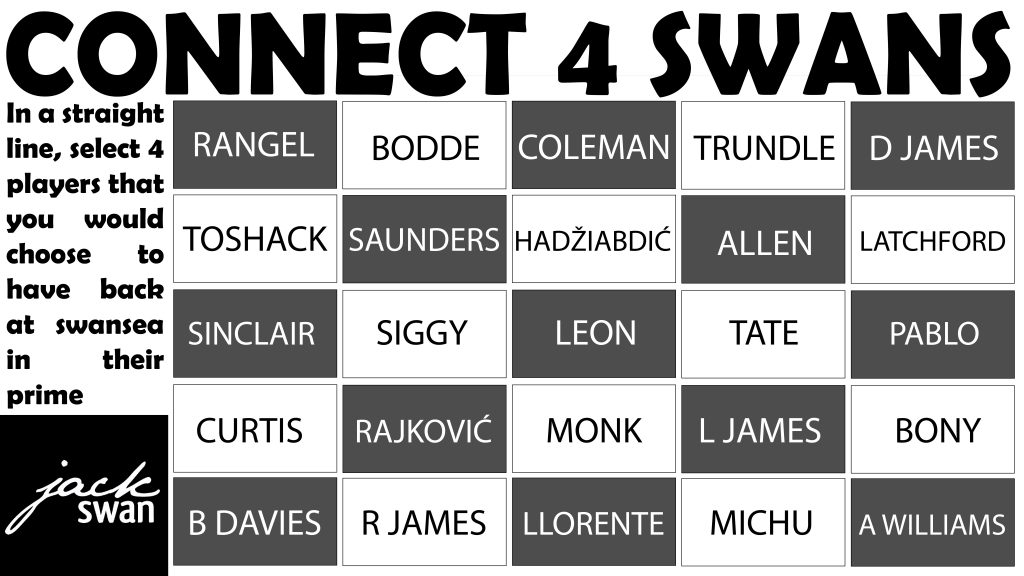 Here is my selection below. I really wanted to get both Leon and Bodde into it but as an addition to the side I felt these 4 would smash the league.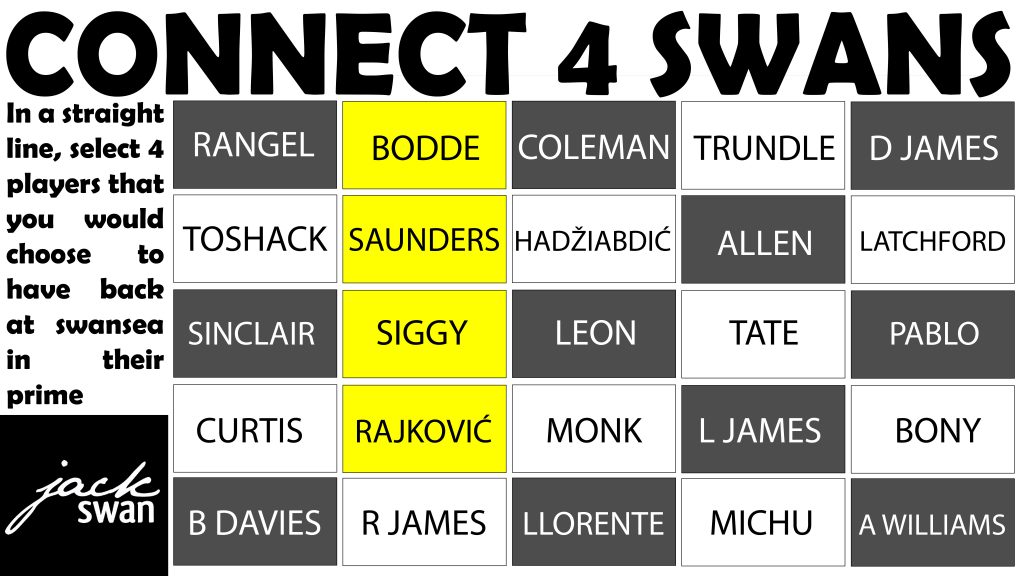 Rajkovic wouldn't let a thing past him at the back, Bodde wouldn't let anything get to him anyway and would chip in with some wonder goals. Siggy would do what Siggy does best and Saunders would smash them in.
If only !!
Comment yours below, would be great to see them.